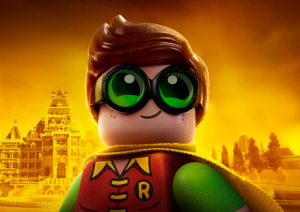 Writing is by its nature a solitary occupation.
But writers don't have to be alone.
We don't have to channel our inner Robin from the Lego Batman movie when he asks himself, "What would Batman do?" and decides Batman would "go in alone!"
As authors we wear a lot of hats and have to learn a lot about a lot of things, but no one ever said we have to do everything alone, figure it all out without help, and build our readership in a vacuum.
One resource most authors end up with in spades is a fantastic secret weapon: other authors!
We're all trying to build readerships and connect with fans, but one great thing about being an author is that we don't have to consider other authors as competitors. Our industry is not like real estate or car sales. A book buyer won't just buy one book and keep it for years. They buy books a lot, and there's no way any one author can write enough to satisfy all the demands of all of their readers.
So we need other authors. Our fans need other authors. They actually appreciate it if we help them connect with other great reads.
So use those connections. Work with other authors to cross-promote your stories and reach a far greater fan base by helping each others' fans get more great books.
This website – Fictorians – is one way for a large pool of authors to provide content that far exceeds anything we could do alone.
When it comes to book sales, there are lots of ways to collaborate and cross-sell. For example:
Guest blog on each others' blog sites.
Include interviews with other authors in your newsletters to your fans, particularly if you don't have any big news of your own to share with them.
Share other authors' new releases and big sales events with your fans and via your social media. People like seeing that you're not focused only on yourself.
Get into a book bundle.
Even if you can't get into a formal bundle, there's no reason you can't cross-promote with other authors and set up sales to coincide with one of your launches. I'm beginning a cross-promotional, unofficial bundle like this with three other authors. I expect it'll produce lots of results for all of us.
So keep writing. Do everything you can to push your craft and your career forward.
And look for ways to share the journey. It's a lot more fun that way.
About the Author: Frank Morin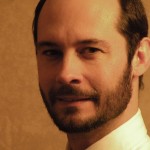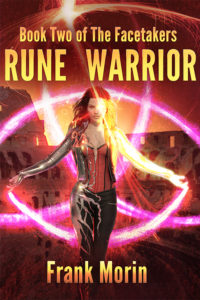 Frank Morin loves good stories in every form.  When not writing or trying to keep up with his active family, he's often found hiking, camping, Scuba diving, or enjoying other outdoor activities.  For updates on upcoming releases of his popular Petralist YA fantasy novels, or his fast-paced Facetakers Contemporary Fantasy/Historical thrillers, check his website:  www.frankmorin.org