A guest post by Kevin J. Anderson

When I started my career with traditionally published novels, my editors and publicists encouraged me to make sure I mentioned the publisher whenever I talked in interviews and panels. I would promote my novels and proudly announce that it was "from Signet Books" or "from Bantam Books" or HarperCollins, or Warner, or Tor. I would print up my own postcards and bookmarks, sometimes even take out ads in publications. Once, I was roundly criticized for forgetting to put a publisher's logo on the back of a postcard (that I paid for out of my own pocket).
It's a basic commercial principle to promote brand loyalty among your consumers. Coke drinkers always drink Coke. Budweiser drinkers always drink Bud. Car owners are loyal to Ford or to GM. But…publishers?
I was an avid reader, a dedicated writer, earnestly trying to get a foothold in the industry. I paid attention to the news, to the editors, to shifts in publishing, but even I would have been hard pressed to define the difference between, say, an Ace science fiction book and a Roc science fiction book (yes, they are now under the same parent company). Or a Tor epic fantasy instead of a DAW epic fantasy.
Sure, there are some exceptions, most notably Baen Books, which has not only carved out a niche and a brand for themselves in the types of fiction they publish—generally reader-driven and fast-paced rather than literary and artsy-fartsy—and they even have a distinctive brand look with their cover art and type design. Baen has also drawn together a very devoted group of their core readers through parties at conventions, online forums, and extremely loyal authors.
But that's the exception.  As an author, I've been published by Signet, Tor, Bantam, Ace, HarperCollins, Simon and Schuster, Pocket, Gallery, Kensington, Hodder & Stoughton, Warner, Baen, and more. Some of those books or series went out of print from one publisher to be picked up by another. Did my readers really notice the brand name on the spine, or did they go for the author or the series?
The dramatic changes in the book industry lag behind similar changes in the music industry. When was the last time you actually paid attention to what record label your favorite band or album was on? Who released Led Zeppelin? Pink Floyd? Celine Dion? Taylor Swift? My favorite band Rush was on Mercury Records for their first several albums, but at some point it changed to "Anthem Records." As an administrative matter with behind-the scenes paperwork and distribution, it made a difference to the band, but as a listener, it made no difference to me.
Same with movie studios. I'm pretty sure everyone knows the original Star Wars movies were from 20th Century Fox because of the seminal fanfare before the rollup text, but—quick!—which studio released the Predator movies? The Transformers movies? The Twilight movies?
One of the little-recognized consequences of the widespread changes in publishing and the surge in indie authors is that it has almost entirely erased the lines of brand identity for publishers. Most indie authors create a "publishing house" and a logo for their own books. In a few years, what used to be a dozen or so major publishing houses and hundreds of smaller ones including university presses, has become hundreds of thousands of imprints, all of which look "real" on the amazon listing.
When you order a book called The Ogre's Toothache because the title is intriguing, the cover art looks good, the story sounds amusing, and you've read something by that author before, do you really notice—and more important, does it affect your buying decision—whether the publisher is listed as Gallery Books or Moonglimmer Books? (Gallery Books is real, an imprint of Simon & Schuster, but I just made up Moonglimmer Books…though I wouldn't be surprised if such an imprint actually exists somewhere.)
When Rebecca Moesta and I forme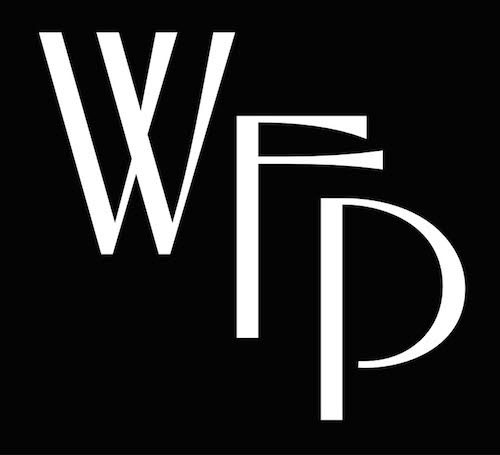 d WordFire Press, it was merely an exercise to release the eBooks of my own out-of-print backlist, to which I had reacquired the rights. We had called our own company WordFire, Inc. for many years, so WordFire Press was the obvious name. We had no intention of building it into a much larger publishing company. Rebecca herself created our original WFP logo with a graphics program, and then other author friends of mine, seeing the success of our original releases, came to us with titles of their own, and our publishing company unintentionally expanded.
At first, we took all kinds of books from author friends, some out-of-print romances, some unusual nonfiction titles. (In fact, technically, our very first book was a rather esoteric religious treatise by Rebecca's father, which we published as a gift for him.)  We didn't really have a brand identity, nor did we intend to, but as we grew and we saw which books performed well and which ones didn't, we started to focus on particular types of fiction, mainly the kind of stuff I liked.
As we re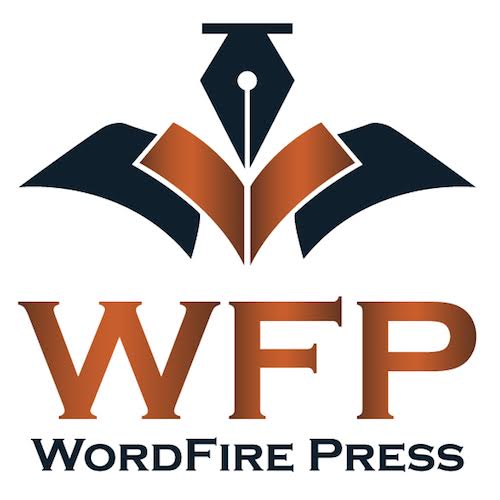 vamped our website, we also got a snazzy new logo. We built up our author and title list, and we started to get a little more attention through word of mouth. But the real thing that began to draw recognition as "WordFire Press" rather than "Some Publisher" was our monumental effort of exhibiting at numerous conventions, comic cons, and pop-culture shows around the country. We gave our authors a chance to meet fans face to face, hand-sell and autograph their books, an opportunity to be seen by thousands of potential readers in a day. In 2016 we did 22 shows with a total attendance of 1.5 Million people. (That was insane, and those operations are now run by Rabid Fanboy, so that I can concentrate on the publishing end and, more importantly, my own writing career.) But even under Rabid Fanboy, the "Bard's Tower" gives ambitious WordFire authors the opportunity to have the "famous author experience."
But do I think that readers have a strong brand loyalty, that they pick up a book because it has the WordFire Press logo on the spine, rather than because it has a story that fascinates them, an author they've enjoyed before? No, I don't think so.
Now, more than ever, you can't rely on the brand of a publisher. You have to rely on your own brand as an author or the brand of your series. You have to rely on YOU.
Guest Writer Bio: Kevin J. Anderson is the author of more than one hundred novels, 47 of which have appeared on national or international bestseller lists. He has over 20 million books in print in thirty languages. He has won or been nominated for numerous prestigious awards, including the Nebula Award, Bram Stoker Award, the SFX Reader's Choice Award, the American Physics Society's Forum Award, and New York Times Notable Book. By any measure, he is one of the most popular writers currently working in the science fiction genre. Find out more about Kevin at Wordfire.com.