Guest Post by Noah & Gigi Ward
My wife, Gigi, and I have been writing for several years. Until recently we had no presence on the internet at all, despite all of our friends in the field telling us we needed one. Gigi and I are luddites to the point where she killed a microwave by using it as a kitchen timer while baking and I can't set the clock on the new one.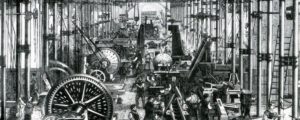 Thanks to a friend and fellow author, we just started an author website. He's going to be tweaking and fixing things we break, and he will be hosting the website for us. That was the actual reason why we decided to give in and get a web presence.
One thing I had to do was to get the website name (my friend says it's called a URL for Uniform Resource Locator). I was disappointed to find the website name I wanted for myself was already taken for ".com", which is the most common. Then I got excited that ".net" was available, so I bought it immediately.
That's the first lesson to learn here. Don't jump on things without thinking them through. I now owned noahward.net when I should have went with NoahAndGigiWard.net (or .com, which was available). Gigi does not want her own website and swore she would never do anything with it, so she decided that I should add her to mine. Despite my technical friend urging her to get a second website, she kept refusing until she told him if he asked again she would never bake him any more cookies. He finally relented. Gigi is the world's best baker.
Gigi and I both have accounts on the new website, but I don't know what to do once I get in. My friend then set up something called mail-to-post, where I can just send an email to a special address and it magically appears on the website. I'm still awed by how the internet functions. I'm also terrified.
Now my website runs all by itself, including performing updates and tweaks all on its own. My friend will keep an eye on the innards. If you've been avoiding getting your own website, ask around until you find someone trustworthy to help you set it up. You can also learn how to do it, which is something I plan on trying to do this year. My first 2017 resolution. The second is to cut back on smoking cigars. The third is to cut back on overusing adverbs. We will see how things go as the year progresses.
There are other options, including getting some totally free places to start a web presence. If we didn't have a friend to administer the website and host it for us, we would have gone with one of the free places to set up our web presence. All of them put their logo on your website; some can be obnoxious about where they place it.
With enough cajoling, even technophobes like Gigi and I can be convinced to get a place of our own. Now you have no excuses. If we can do it, so can you.