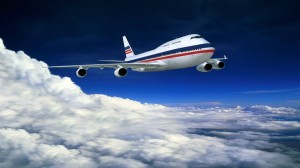 I hadn't even finished my first novel. I'd written one exceptionally strange, not particularly good, short story, but was on my way to my first World Fantasy Convention. I had no idea what I was doing. The flight was full, but as fortune would have it, I happened to sit next to two writers. As Gini Koch showed her cover art for her first published novel, "Touched by an Alien," to her friend sitting next to me, Glen Glenn, I worked up the courage to intrude on their conversation. It took me a minute–I'm shy by nature–but I finally leaned over and asked, "Are you both writers?" That simple question launched one of the best friendships and best mentoring relationship I could have ever imagined.
I talked with Gini and Glen through the rest of the flight and she told me to find her at the convention. That gave me the motivation I needed to attend the upstairs parties the next night, where I found Gini and she started introducing me to everyone. I met agents, fellow authors, and so many nice people I could hardly keep them all straight. Gini and I kept in touch, getting together for lunch, and she continued to give me loads  of great writing advice. Through her mentoring, my writing ability jumped by leaps and bounds. For a while, Glen and I exchanged our writing material on a regular basis, which also improved my writing. The best bonus: I made some great friends.
Now jump ahead about three years. I'd attended multiple workshops, Superstars Seminar, conventions, and received a nice pile of rejection letters amid a few short story publications. I scraped up the money for another writing adventure, attending David Farland's rewriting workshop, but I had other matters on my mind besides my manuscript. The seminar was great, and everyone loved my work, but I was starting to feel discouraged.
I'm a mother with five children, and all of the writing "investments" were starting to take their toll on the family finances. David didn't know it, but I was questioning the value of my work. It was time spent that could have gone toward improving my home or working a more profitable job, and it was money that could go toward retirement or fun family activities. What was I doing going to seminars, conventions, etc so I could write fantasy stories?
At every seminar Dave gives, he takes some time and has breakfast, lunch, or dinner, one-on-one, with each of the participants. So we sat together, I remember a delicious aroma of broccoli-cheese soup so I think it was a Paradise Bakery, and talked about writing, publishing, and self-publishing. Probably because it was on my mind, the conversation turned to the social value of what we do as writers.
I'm paraphrasing, but Dave said something akin to, "The stories we write might be made-up fiction, but they come from who we are inside, and they can help people in ways we can't imagine."
I'd heard it before, but the way he said it that day, the way it pierced my soul, dispelling my doubts and fears and replacing them with absolute calm, changed my entire outlook. I still get discouraged, and the publishing world has done flips and turns that leave me mind-boggled, but I love to write, and I'll continue to write, because it does make the world a better place and it makes me a better person. We need stories to work through our own values, emotions, and social perspectives.
They aren't the only mentors who have boosted me up at just the right time, but these are turning points that have stuck with me. Have you had any turning points in your writing adventure? If so, please leave a comment and share your experience.