As a Canadian, travelling out of the country to attend cons involves a big trip with advance saving and planning, and most years it's just not affordable for me to travel internationally.  Fortunately, there's some great cons in Ontario that have offered me some opportunities closer to home.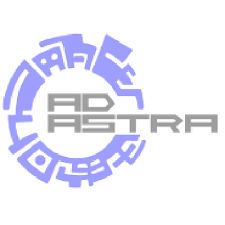 Ad Astra is held in April each year in Toronto.  Can-Con is an autumn convention that's taking place this year in Ottawa from October 30 – November 1.  It's my pleasure to be a panelist at Can-Con 2016 and for anyone reading who's going to be with us in Ottawa this fall, I look forward to seeing you then!
Ad Astra is Toronto's sci fi and fantasy convention with a focus on authors and other creative professionals.  Can Con, the Conference for Canadian Content in Speculative Arts and Literature, invites writers, editors, and academic professionals in fields that range from physics and astronomy to Renaissance Studies to speak in their areas of expertise.
Both of these conventions are different from the typical Comic-Con in that they put a special focus on writers and creators.  While these cons are still fandom-friendly, their focus isn't on TV actors, cult film or licensed merchandise.  Both conventions offer a good variety of panels that include how-tos for hopeful authors, advice for new authors, discussion of issues of interest to or affecting the speculative fiction community, book launches, and more.
Since the focus of these conventions isn't on commerce, I find the dealer's rooms to be significantly smaller than at conventions such as Ottawa Comic-Con, GAnime, or HalCon.  However, the people who do go to those dealer's rooms are going to be specifically interested in buying books (as opposed to licensed merchandise).  Getting a table is something I'll be looking at doing in future when I have full-length novels to sell (right now, my stock consists of anthologies in which I am one of many contributors).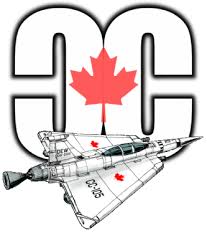 The last time I was at Ad Astra, I volunteered to sit at the Dragon Moon Press table with copies of When the Hero Comes Home 2, the anthology that published my first professionally-sold story.  Helping out was important to me for several reasons.  Because the publisher had paid for the table, there was no financial cost for me to meet people and help sell books.  I was able to watch and learn from my fellow contributors who'd worked at con tables before.  While I was sitting there, I got to form friendships with my fellow authors.  And as a matter of professionalism, in the future, I know the editors and publishers would rather work with someone who's ready and willing to lend a hand, rather than someone who prefers to avoid work and responsibility.  It was easy to approach and talk to fans with a shared interest in speculative literature.
The down side of this arrangement was that since it was a specific publisher's table, we couldn't use the table to sell books or anthologies by other publishers.  Trying to sneak other books onto a table someone else had paid for would have been extremely disrespectful; we didn't, and I don't recommend it to anyone.  One of my fellow authors got around this restriction by volunteering to cover another author's table while he was at lunch, panels, etc.; in exchange, the other author agreed to host her books at his table.  Another author held a book launch event at a restaurant off-site.  For my part, I talked about the different things I'd written and had a few interested buyers asking to purchase my other anthologies, which I was able to direct them to online.
Ad Astra was a valuable experience for me because I was able to meet my first publisher and editors face-to-face, and also network with my fellow authors.  The writing community is a relatively small one, which can be both to your advantage and your disadvantage.  Advantage, in that this little bit of networking has already opened up some excellent opportunities (more on those later, when I'm at liberty to discuss them!)  Disadvantage, in that news of poor manners and bad behaviour will circulate quickly.  Make sure the reputation that precedes you is a good one.
After only two years people are already beginning to recognize who I am and what I write.  How often do you get to build your professional career and have fun doing it?