I recently met with critically renowned horror writer Craig DiLouie to talk with him about his work. Craig candidly shares his thoughts in a two part interview. In yesterday's post, we chatted about why nice guys write horror and his deepest fears.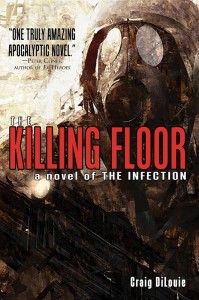 Horror delivers fear. It's why we love it. But as writers, how can we deliver fear effectively?
Scary events are titillating, but what makes a good horror novel is characterization that draws the reader into the story in a visceral way. Good characters get people reading with their gut instead of their head. People come first, scary stuff second. Story is everything.
At first glance, you might not think THE ROAD by Cormac McCarthy would win a Pulitzer and become a national bestseller. After all, in McCarthy's dead, apocalyptic world, the survivors have resorted to vicious murder and cannibalism. Very unpleasant stuff. The reason the novel works is the story is really about a father who will do anything to protect his son in such a world, including his boy's purity and innocence, even when ultimately their survival appears hopeless. We deeply care about what happens because we identify with the father and want him and his boy to survive.
What then what does the statement "Jacking the emotions effectively, raising the stakes higher and higher in a believable yet terrifying manner" mean to you?
If you're going to write good horror, create a visceral connection with the reader that is emotional; that brings the reader into the story. Raise the stakes steadily, while occasionally releasing a little tension; that intensifies reader interest and hurls them toward the cathartic climax. Make it believable, which respects and enhances the reader's willing suspension of disbelief. And, yes, scare the crap out of them along the way.
TOOTH AND NAIL is a story is about a platoon of soldiers dealing with the unthinkable – fighting people they swore to protect on their native soil. THE INFECTION is about a small group of broken people who have lost everything and are trying to reach sanctuary. SUFFER THE CHILDREN is about what parents will do for their children. When you choose a theme or an issue, is it because you're making social or political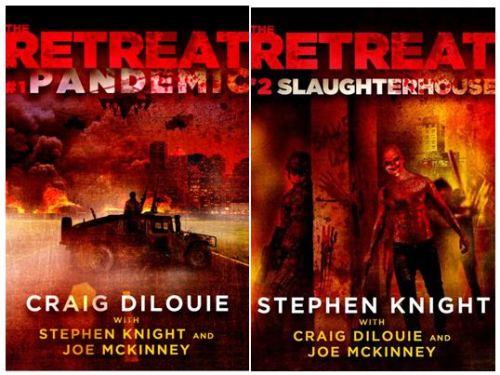 commentary?
My horror operating themes tend to focus on human response to crisis and the ethics of choices associated with survival. As for specific social and political commentary, it's more a byproduct, with any commentary being directly related to characters and their own points of view. Which brings up an interesting side point. As a writer, I don't believe every character should have my own political and social views. That's not telling a story, it's preaching. So I may have characters with whom I agree and some with whom I completely disagree, and they're treated roughly the same by the story god, which is me as the author. I have plenty of axes to grind like anybody else, but that has no place in my fiction. For me, it's essential that the story feel real, be real, with flesh and blood characters.
In SUFFER THE CHILDREN, you have David, a doctor, as the voice of reason. Can you tell us a little about him and why you chose to have him and how you used him to increase the psychological tension?
I have five major characters in that novel and wanted them to represent a cross section of how people might respond to the world's children essentially becoming vampires. One parent will do anything and embraces that, another will go beyond but hates himself for it, and another is willing to let them go. David is a man whose own child died long before Herod syndrome claimed the world's children, so he understands their grief, but he's also able to think rationally. As a doctor, he has an analytical mind and sees the big picture. In that capacity, he stands in for the rational part of the reader's mind and provides a foil for the other characters.
You stated in an interview on zombiefiles.com (http://www.zombiephiles.com/zombies-ate-my-brains/tooth-and-nail-interview-with-craig-dilouie) that you are more of an apocalyptic fiction fan than a zombie fiction fan yet you are recognized as a horror writer. What attracts you this genre and why do you mash it with horror?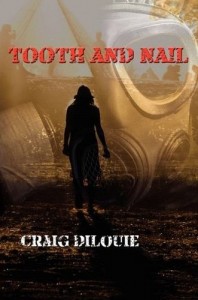 I like writing fantastic fiction—horror, fantasy, science fiction. The juxtaposition of the fantastic to the normal is fun to write, and there are tons of story possibilities. In particular, I enjoy writing apocalyptic fiction. During a major disaster, the best and worst of humanity are on full display, and there is a sense of zeitgeist—that the world has changed forever, and this is the new world. Think 9/11 on a global scale. People's identities and morals are thoroughly tested. You can put your characters through the wringer and really find out what they're made of, who they are. The reader is similarly confronted with choices and consequently learn about themselves. They get the thrill of reading horror—the same instinct that makes people go on roller coasters—which is to face danger (death) and survive the encounter. That being said, I see my zombie fiction as being less in the horror genre and more in the thriller genre.
You have a new novel coming out, and it isn't horror. What is it and why the departure?
I'm in final negotiations for THE ALCHEMISTS, which is a Renaissance fantasy story. It's fun, funny, light, romantic and action-packed. Readers will be surprised it's the same guy who writes the horror stuff. In a way, THE ALCHEMISTS is going back to my roots, as I wrote science fiction for years before I found my way into horror, or more accurately, before that genre found me.
Besides that, I'm developing a series called CRASH DIVE. This is a series of novellas for Kindle about submarine warfare in World War II. It reads like HORNBLOWER in World War II. The first book is out and has done well; I'm working on the second episode. I'm also working on two zombie series with Joe McKinney, Stephen Knight, David Moody and Tim Long. And I'm also collaborating with Jonathan Moon on a poetry collection titled CHILDREN OF GOD. This work is kind of like a found footage film but expressed as poetry. The conceit is that the survivors of a cult—which ended with a mass suicide and massacre—finally find their voice again with poetry therapy, and this book is their poems. In CHILDREN OF GOD, they talk about why they joined the cult, what they hoped and believed, how it went bad, and how it ended. It's both scary and emotionally powerful.
How was writing THE ALCHEMISTS different from writing horror?
The intensity is different. When you write, you get in the mood. Instead of going to a dark place, I went to a more fun place. I like doing both.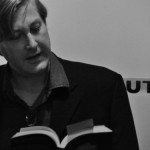 Craig DiLouie is the author of nine novels, notably SUFFER THE CHILDREN, THE RETREAT, THE INFECTION, THE KILLING FLOOR and TOOTH AND NAIL. He has also contributed short fiction to a number of anthologies. Learn more about Craig's fiction at CraigDiLouie.com.