I recently met with critically renowned horror writer Craig DiLouie to talk with him about his work. Craig candidly shares his thoughts in a two part interview. In tomorrow's interview, he shares his ideas on delivering fear effectively.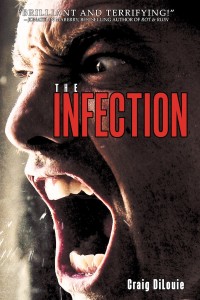 I know you and I know you're a really nice guy and a good person. Yet, people always wonder if horror writers are really weird or twisted inside. I mean, how can a nice person write such horrifying things?
[laughs] When I tell people I write horror, I sometimes get a confused look. Horror writers, you see, are like serial killers. People say, "He was such a nice, mannered guy. I never suspected he wrote horror."  What's a guy like me doing in a genre like this? Well, it's fun! That, and as a writer of horror, my imagination can truly soar. Good horror breaks boundaries, makes us uncomfortable, asks disturbing questions, makes readers sweat. It's writing at the cutting edge of human nature. On top of that, after attending numerous horror conventions and being a member of the Horror Writers Association for years, I have to say horror writers are generally nice people. While my writing tastes go beyond horror, I'm proud to be part of that community.
It's been said that readers want to become somebody else for hours and to face unimaginable terrors. Why do you think we want that experience?
People who seek out horror tend to thrive on exciting experiences. They want to step outside their comfort zone and the confines of their safe, mundane world to get an adrenaline rush by confronting their fears. It's the same reason thrillers are so popular, why people rubber neck car crashes, why people go on roller coasters. People want to face death (voyeuristically) and experience the catharsis of survival, asking along the way, "What would I do in that situation?"
What are your deepest fears and do you write them into your work?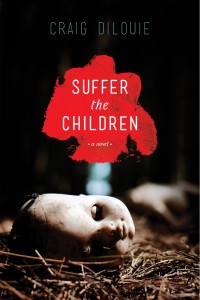 I write my greatest fears into all my horror work. At the root is my fear of death and my fear of something bad happening to my family. These are virtually universal fears.
Sometimes, they're brought to the fore, as in my novel SUFFER THE CHILDREN (Simon & Schuster, 2014). In that novel, a strange disease claims the world's children before bringing them back to ask for blood. If they receive a steady diet of blood, they can go on surviving. Unfortunately, there's only so much blood. The children are vampires, but the monsters in the story are the parents who must decide how far they will go to keep their children alive. So this is a story where the operating theme is directly informed by a parent's love and fears for his or her children. And it asks the reader, how far would you go?
Other times, these fears aren't part of the operating theme but instead the fabric of the story, as in the case of my apocalyptic fiction. In my opinion, it's what marks these stories as being emotionally resonant rather than simple entertainment.
Is there ever a point in your writing where you feel you've gone too far?
It's strange that I've been asked that in interviews about SUFFER THE CHILDREN, which has very little gore and violence, but not my zombie fiction, which has plenty of gore and violence. What shocked people about that novel was that it forced them to confront uncomfortable truths about human nature and, in some cases, about themselves. Many parents say they'd put their arm in a shredder for their kids, but would they put somebody else's arm in a shredder? Five people? A hundred? To do that idea justice, and because I was dealing with the subject of children dying, I made a conscious effort on every page not to overplay the sensationalism inherent in the plot for spectacle or cheap shock. Cheap shock and repulsion get attention but would have robbed this story of its authenticity. The story I wanted to tell was one that felt real to the reader. It's horror, but it's really a story about parental love the same way Cormac McCarthy's THE ROAD isn't a story about the apocalypse, but a father's struggle to protect his son.
Otherwise, aside from my own sensibilities, I don't really know what "going too far" means, as that kind of judgment is really up to each individual reader. I applaud any fiction that makes the effort, particularly in horror, as good horror pushes boundaries. If it does that internally rather than through cheap shock, by making the reader confront uncomfortable truths, so much the better. In my view, the best horror holds up a fractured mirror to the human soul.
Of the books you've written, which was the most challenging?
SUFFER THE CHILDREN, absolutely. I didn't so much pour my heart into it as let the novel tear it out of me. I was proud to see it nominated for a Bram Stoker Award and Audie Award.
Who are your favorite characters in your books?
I love all of the characters in my books, and I tend to write the kind of books where a lot of these people suffer or die, so it's hard to let them go. But in my fiction, their deaths mean something. They may suffer and die, but this either serves a principle or ensure the survival of other characters or the species as a whole.
Your website contains some great reviews. What's on your current reading list?
I'm currently reading TOUCH by Elmore Leonard, an author I love and who has a secret sauce for dialog and character I'm trying to understand better from a technical point of view. Otherwise, as you can imagine, I tend to read a lot of horror fiction, though I've stuffed myself with so much of it in recent years I've gotten a bit jaded. One horror novel I read recently I completely enjoyed was KIN by Kealan Patrick Burke. It basically tells the story of a young woman who escapes a rural farm occupied by a family of cannibals and what it's like for her in the aftermath. It reads like a sequel to THE TEXAS CHAINSAW MASSACRE. The story has plenty of sensationalism but it's told with realism and genuine emotional depth. Otherwise, if you're interested in good horror and apocalyptic stuff, my blog, www.craigdilouie.com, has tons of reviews not only of books but also short films and movies.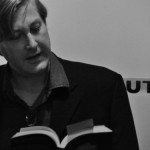 Craig DiLouie is the author of nine novels, notably SUFFER THE CHILDREN, THE RETREAT, THE INFECTION, THE KILLING FLOOR and TOOTH AND NAIL. He has also contributed short fiction to a number of anthologies. Learn more about Craig's fiction at CraigDiLouie.com.