And the winner is ….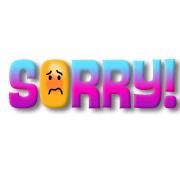 Not you!
What happened? You've worked on your craft for tens of thousands, hundreds of hundred thousand words. You've gone to workshops, read every blog, every book on craft you can find. By now you know what the pros say and you can teach the writing courses just as well. And yet, the podium still eludes you.
Then there's Writer X gracing the podium. Her writing isn't as crisp. Her wrinkles of profound thought aren't as deep. And she's much newer at the game. So why was her work chosen over yours?
As co-editor of the Shanghai Steam Anthology, I've had to read well crafted and poorly crafted stories. Some writers had great ideas but needed to hone their writing skills. Others wrote prose well enough but the story lacked tension, the story arc was incomplete, the dialogue didn't work, it lacked theme/focus or the historical homework wasn't done.
Then there were the stories which survived the first round of cuts. Those which had that extra something. Some would need some revision, others editing while the best ones required no work.
What!!!!!! you exclaim. Some needing revision are in the final round? What about the ones with the well crafted prose that you denied? Why weren't they chosen for editorial revision?
The answer is simple – besides being decently written, these stories are memorable. Despite their flaws, I was engaged to the end. Every story in the last round evokes an emotional response whether it's of laughter, amusement, bitter sweetness, feeling defeated, cheering a hero, being horrified, melancholy, elation, and so on. It may be quietly engaging as in a romantic tragedy or a simple rendering of a thought provoking moment.
The emotional response I'm describing is not about liking or disliking a character. It's about the story itse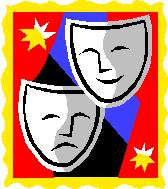 lf. Am I left feeling optimistic, laughing, amused by the clever turn of events or am I saddened, horrified, forced to reflect on the human condition? And does that story stay with me long after I've read it? Does it have emotional resonance?
The story, like every character in it, has its own voice – its own drama, its own growth, its own ability to draw readers in and not let them go. That voice carries the story's emotional resonance which is framed by the promise made at its beginning and is concluded or addressed by the end.
We understand that the story arc is an important backbone for a story with a beginning, middle and end which includes challenges, climax and denouement. Characters cleverly doing their thing without purpose or meaning is not enough. How do you want the reader to understand the world you've created when the story is done? How do you want him to feel? Happy? Sad? Thoughtful? Hopeful? Depressed? Scared to death? Satisfied for running a marathon? Cheering that the good guy beat the bad guy?
Once you understand what emotions you want the reader to experience, your writing voice will be clear and the story's emotional resonance will reflect that. Emotionally, the reader is compelled to read the story through to its bitter, joyful, triumphant, tragic or thoughtful end. You don't want them feeling emotionally flat and wondering so what?
 Good writing counts for a lot in submissions for contests, anthologies or publishing. But no matter how well crafted

the words are, how strong the plot and characters appear to be, without emotional resonance the story isn't memorable. It's the little aha! I get it!  or what a ride! feeling a reader experiences that makes it memorable. That aha! may be a good chortle, a reflective moment, celebration of the protagonist's victory or grumping at a character's stubbornness.  Whatever the aha! is, every reader craves it and every story needs it to be memorable.
 Now when you revise and edit your work or when others critique it for you, ask them: How does the story make you feel?, Does it stay with you after you've finished it?, If you had strong feelings about the story, tell me why. If not, what does it need/why does it feel flat to you? These are hard questions to ask and answer but knowing this will take your story to the next level and make it resonate with readers.