Guest Post by Julie Ann Avila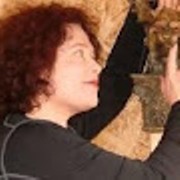 So, you've decided to dip you quill into the ink pot and try a fairy tale. Now, where the wicked step-mother to start? Ah, at the beginning…
What are fairy tales? Fairy tales are a genre of literature, steeped in the traditions of oral story telling. They are fictional stories with elements of folklore, magic, and fanciful plot courses. Similar fairy tales are found across many cultures, but they tend to take on the unique seasoning of the particular culture in which they are written. Originally, fairy tales were targeted for adults, then children, and now enjoy an audience of both. Fairy tales tend to be more elaborate than fable and more enchanted than parables. And most importantly of all, fairy tales need not feature a fairy.
Why have fairy tales endured?  The answer depends on who is doing the interpreting. Some believe fairy tales have staying power because the principle characters are strong Jungian archetypes with adventures dipping into our strongest desires, deepest fears, and shared experiences. Feminists look to fairy tales as a way of understanding gender inequalities, and historians see the tales as ways of preserving a cultural heritage, through custom and legend.
What are the elements common to fairy tales? Ten elements occur throughout classic fairytaledom. Let's take a look at each one:
1)      Special opening and closing words are often found in fairy tales. Beginning with "Once upon a time…" and ending with "…and they lived happily ever after" are common to the genre, but occasionally there are surprise endings.
2)      A Goodie is one of the principle characters.  This character may be kind, innocent, brave, and/or clever. He or she often helps or is helped by others during the story. The character is often poverty stricken, trying to eke out a living or in the roll of a servant.
3)      A Baddie is another principle character.  The character may be the wicked step-mother, an evil queen, a witch, a ravenous animal, or someone consumed by greed or power. This character usually loses in the end.
4)      A Universal Truth runs through the story.  This often relate to common experiences (growing up), shared hopes (to have enough of something vital: food, shelter, love), or universal questions (good versus evil, origin stories).
5)      The plot is focused on a problem that needs to be solved. The problem can be a conflict between characters, values, or a quest.
6)      The resolution of the problem often demonstrates a value or teaches a lesson. The outcome is important to the culture in which the tale was written. Some examples include kindness over cruelty, humility over pride and simplicity over greed.
7)      Magic, enchanted objects (wands, spinning wheels, beans), magical creatures (giants, goblins, trolls) and words (remember Bippity boppity boo?), and talking animals (wolves, pigs, bears) are essential elements to a fairy tale. Magic may be a positive or negative element in the tale.
8)      Royalty is another common element to classical fairy tales.  Castles, Queens, Kings, Princesses, and Princes are plentiful.
9)      Repeated numbers or patterns of events abound. The numbers 3 and 7 are common to many fairy tales; 7 dwarves, 3 pigs, 3 bears, 3 attempts.
10)   Common motifs run through many fairy tales. These include tricksters, journeys, riddles, monsters, guardians, quests, sleep states, helper characters, and a setting usually in the past.
Is your quill hovering over the ink pot? Are you wondering if you should bother? Yes, give it a dip! Writing fairy tales is fun, fun, fun! Because we live in a wondrous age far beyond the dreams of Perrault, Andersen, and those grim Grimm Brothers, we NEED modern fairy tales to reflect our cultural reality.
How do go about writing a modern fairy tale? It easy! Let your imagination off its leash and fiddle with all the classical elements. Try a new magical opening and ending. A favorite opening in my fairy tales has been "Once upon a twist in time…"Flip a goodie into a baddie and vice versa. That sweet little girl wasn't really so innocent.
Look to lesser featured truths. What is the cost of security? Invent new magical systems, enchanted objects, words, and go beyond the talking animal. Technology would be a fun place to investigate. While royalty may be rare, the royal status of celebrity, athletes, and entrepreneurs is quite the cultural rage. Give another number a try. Personally, I love the number five.
While the past was historic, the present is amazing, and the future? Well, the future is anything you can imagine. So, don't be afraid to leap into a unique setting. A line from one of mine, "Every time the old grey cat meowed, Matilda T. Bartholomew was transported fifty five seconds into the future. It wasn't until he purred that she could restore her missing time, and PG Grey tips was a very crabby cat."
What can you add to the collection of common motifs of the genre? I can hardly wait to find out!
 ***
Julie Ann Avila writes across many genres, but her favorite genre is that of the fairy tale. Her fairy tales have featured time travel, visiting aliens, the Loch Ness Monster, and at least one hundred and five other permutations (even a fairy or two). She lives in Kirkland, Washington with her husband, three children, a very smart dog, a less than interested cat, two chickens, and an upside down goldfish. Life is never dull.