Welcome to 2017! Hopefully it will be a much better one than 2016.
The start of a new year brings up plenty of resolutions that normally last a few weeks. This is useful for folks who want to pick up discounted exercise equipment on Craigslist, but it's not as good for authors. If only one could pick up dozens of first drafts for a few cents a pound!
For 2017, let's see what we can do to kickstart your writing goals.
Finish Your NaNoWriMo Novel
Instead of ignoring that disjointed first draft hidden away on your hard drive, why not go through the manuscript and map out what is needed to make it a can't-put-it-down book. Add in plenty of notes [I like to use square brackets] to help give you some direction. Because I write using Notepad++ so I don't get distracted by formatting, I like to pull out chunks of my prose and place it in Scrivener. This helps me to organize it, especially if I'm using a template that has either beats or outline recommendations.
Yes, your inner editor will be screaming in horror, but now is the time to let her loose to sort out that manuscript. There's no rush! Focus on what is missing and what you have. With any luck, you're halfway towards a viable novel. Don't waste your efforts from pounding the keyboard all through November.
Dig Out Your Trunk Manuscripts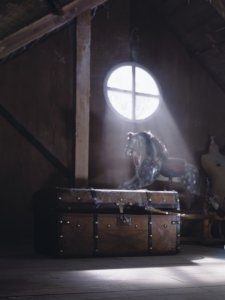 You know those short stories, novellas, and even novels that are sitting in a (possibly virtual) box, gathering bits of dust? Why not go through them and see if you can spot why they didn't sell. After all, you have plenty of experience under your belt from 2016, so you're further along in your writing development. Try either tweaking them or, if needed, doing a complete rewrite if the foundational ideas were solid. You already put a lot of work into it, so try to make that time count for something.
Learn To Play the "What If?" Game
One of the most-asked questions I get when I'm on panels at conventions is "How do you come up with ideas for a story?" The answer I give is to play the "What If?" game.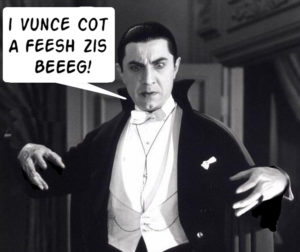 If you're watching the news, wasting your time on Facebook, or even driving down the street, you can find plenty of ideas for stories. All you have to do is to ask some questions about what you're observing. Most of my short stories come from playing this game. For example, I saw a school bus in front of me with a bunch of rowdy kids. I asked "What if…the driver was a homicidal maniac who has had enough of these brats?" The answer was my flash fiction story, Steaks, which has been published and reprinted six times.
Another example is a short story I co-wrote with Kevin J. Anderson, which was published in the Unidentified Funny Objects 3 anthology. My "what if?" question came about because I was looking through some classic literature on Project Gutenberg's website. I asked, "What if all of the recognized classics were written by one person?" After some further thought, that person would have to be immortal, so I went with Dracula as the story concept. After discussing it with Kevin, we came up with the story outline and wrote the project together. "The Fate Worse than Death" was picked as a notable short story in Tangent Online's 2014 Recommended Reading List.
It Still Comes Down to BICHOK
I've given you three possible ideas to start something new (even if it's on the bones of some earlier work), but it still requires you to focus on BICHOK — Butt In Chair, Hands On Keyboard. No matter what, you're going to have to write (or dictate, which I'm switching to.) If you decide to write just 200 words, which is less than a quarter of this Fictorians post, at the end of 2017 you'll have a full-sized novel. You are the one that has to decide how you want 2017 to end…either wishing you wrote a novel, or working on editing and publishing your new book.
I hope it's the latter.
---
Guy Anthony De Marco is a disabled US Navy veteran speculative fiction author; a Graphic Novel Bram Stoker Award® nominee; winner of the HWA Silver Hammer Award; a prolific short story and flash fiction crafter; a novelist; an invisible man with superhero powers; a game writer (Sojourner Tales modules, Interface Zero 2.0 core team, third-party D&D modules); and a coffee addict. One of these is false.
A writer since 1977, Guy is a member of the following organizations: SFWA, WWA, SFPA, IAMTW, ASCAP, RMFW, NCW, HWA. He hopes to collect the rest of the letters of the alphabet one day. Additional information can be found at 
Wikipedia
 and 
GuyAnthonyDeMarco.com
.