Guest Post by Josh Morrey.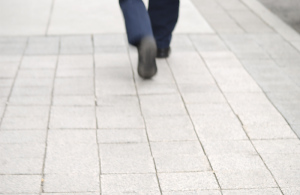 I've been writing for almost ten years now. And I mean actively pursuing the coveted title of "published author". Early on I was bitten by the Writers of the Future bug—my first submission earned an Honorable Mention—and I've submitted more than two dozen stories to the contest over the years. I am pleased to report that my efforts have garnered three Honorable Mentions and a Semi-Finalist, so it hasn't been entirely in vain; but I have yet to actually win.
Granted, for the first several years I didn't seek feedback on my work before submission, or even write a second draft. I would crank out a story each quarter, read through the draft once making grammar and structural corrections, and then ship it out to the contest. It wasn't until a few years ago that I started actually making an effort to learn about the craft of writing fiction. I began attending cons, joined a writing group, became active on some online writing forums, and *gasp* even submitted stories to places other than Writers of the Future. And it's been great. I've learned so much since I really got involved in the writing community.
One aspect of my new involvement that I really enjoyed for a long time was being active on the online forum for a short fiction podcast. On these forums, we would discuss the stories published each week on the podcast as well as writing in general. At one point, someone suggested creating a private writing forum where we could share our work with each other and receive feedback. This was a great opportunity for me, because several members of this forum were either professional editors or multi-published short story authors. It was a great way for me to learn from those more experienced in the professional field.
Over the next year or so, I submitted several stories to this group for critique, as well as critiquing many stories submitted by others. After a while I started to notice a pattern. To begin with, I found I didn't connect with many of the stories I reviewed. Most of them were stuffed with metaphor and alternate meanings that I failed to pick up on. At the same time, not one of the stories I submitted was ever met with even a hint of approval. That's not to say the critiques were harsh, most of the people on those forums I still consider friends. Nevertheless, my stories were never good enough.
Now, I'm the first to admit I'm still learning my craft. I'm still essentially unpublished. (I have one short story published in an online journal that has already gone out of production.) But, after more than a year of never pleasing any of these readers—even though my regular writing group really enjoyed many of them—I became very driven, almost obsessed, to write a story that would please the members of this forum.
Finally, I wrote the story that I wanted. The one I knew would wow them. It had depth; it had emotion. Members of my regular writing group hailed it as the best story I'd written yet. So, eager to finally get a thumbs up, I posted it in the forum.
Once again, it was met with apathy and criticism.
It crushed me. I mean it really took the wind out of my sails. I had worked so hard on this story, and had such high hopes for its reception, that another harsh criticism was more than I could take. I crashed hard. I spent the next several days in a depression, wracking my brain for how to finally please the members of this forum. Then I finally came to a realization. Though I very much enjoyed my time on these forums, and made many friends…these people were not my target audience.
I feel almost pretentious saying that, as if I'm crying, "You people just don't understand what I'm trying to do here!" But the fact is, the members of this forum are much more literary in their writing than I am. And that's ok. Some people enjoy literary writing. Me, I enjoy a good story told in a fun way. I'm not looking for deeper meaning, I'm looking for entertainment. And there are a lot of people out there looking for the same thing. Just look at Larry Corriea. Do you think he worries about allegory or literary depth? No, his biggest concern is how many monsters will die with the blimp explodes. And he sells a LOT of books. Some people just like that.
So, with this realization in mind, I made a very hard decision and I left the forum. I still keep in touch with a few of my closer friends from there, but for the most part I've moved on. See, my time there had shifted from productive to destructive. I wasn't learning to improve my craft anymore; I was simply trying to please a very specific audience. And once you start writing for others, and not yourself, you've defeated the purpose. At least, I defeated my purpose; which is to write stories that I find fun and fascinating. Not to preach some deeper message or wrap my tale in metaphor and allegory.
Maybe I'll never get published. Maybe my writing will always be too shallow and straightforward. Maybe no one will love my words outside of a few members of a small local writing group.
But as long as I have fun writing it, I don't care.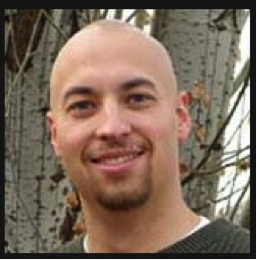 Writer, artist, gamer, husband, and father, Josh has been writing fiction for nearly ten years. He is a member of the Word Vomit Writers Group, which group blogs at
The Writer's Ramble
. Josh has one story published in Issue 2 of
Promptly
 and has earned three Honorable Mentions and a Semi-Finalist in the L. Ron Hubbard's Writers of the Future contest. He is currently developing a space opera webcomic based on a short story he wrote for NaNoWriMo 2012. It will eventually be seen at
www.lostintransitcomic.com
. Josh lives in Utah with his amazing wife, two beautiful kids, and two tiny dogs.