Let's engage in a little mental exercise, shall we? At its heart, a story is nothing more than a series of choices made by the author. The author begins a story with a blank page, which is to say, an infinite number of possible choices. They can choose to write about literally anything. Nothing constrains them but the limits of imagination.
Then they make a choice. They decide to tell a mystery story, or a fantasy story, or some combination of two of those. Or maybe they don't make this choice. Maybe their first choice is about their main characters: a shepherd who has been selected to save the world, a rag-tag band of space mercenaries who can't help but find themselves smack dab in the center of pivotal events in the solar system, the teenage daughter of a terrorist and a business magnate and who is in training to be a jailer of the gods, or the son of an alcoholic caretaker of a hotel closed for the winter forced to confront demons of all sorts.
The point is that as soon as that choice is made, many more possibilities vanish. Your main characters will probably not be both loveable space mercenaries and shepherds destined to save the world (I say probably because with sufficient thought and creativity applied to that problem, you could pull it off). By making that first choice and selecting a path, you are foregoing many other paths the story could take.
This can be tough as a writer, particularly a new one. Your tendency is to want to cram every cool concept and idea into whatever story you happen to be working on. That's a mistake and can result in a story being overbloated, but an equally risky move is to try to have your story be too many types of stories, and to cover too many story possibilities, at once. It's tricky enough to manage your enthusiasm for the length of a single book.
Then your story becomes a series, and the problems compound. Unless you (or your publisher) are inhumanly patient enough (as I see it) to hold off on releasing your series until all entries are done, you're going to have earlier entries out there while you are still writing later entries. There's going to be something in those earlier entries that you wish you hadn't included upon hindsight, because it complicates a later entry by introducing a potential for a plot hole when held up against later decisions you want to make, or it just creates a dangling plot thread you wind up not wanting to address. And guess what? Unless that little issue is absurdly minor (in which case, is it really worth fixing?) you aren't going to be fixing it. It's out there, part of your story's canon.
So the more you can plan ahead, especially the major stuff, the happier an author you will be. But unless your story is so heavily outlined that nothing is left to chance, there will be something you look back on and think "well, I really wish I hadn't written that." Don't beat yourself up too much about it. It's an opportunity to actually improve your story, after all!
What do I mean by that? Well, those of us who read a lot (and if you want to write fiction, you'd better be among that number) have an unconscious tendency to jump to familiar story beats when trying to plot a story out. If something in a previous volume in your series prevents you from doing this, that's actually a good thing. Familiar story beats can be good. They are familiar for a reason, after all. But string too many of them together and you wind up with a clichéd, predictable tale. Instead, use this self-imposed obstacle as a goad to think of an unorthodox means around it. Put that creativity to work! Your story will often end up even more interesting for it.
And remember at the beginning of this blog when I talked about closing off choices? Well, here's an area where writing a series can help. If Book 1 is a chase book, it probably also shouldn't be a slow-burn mystery, or a heist, or a war book. But Book 2 could be one of those things. And Book 3 could be another.
Most importantly, don't let either the infinity of choices or the inevitability of having them taken away from you impact your writing. Each story starts afresh, with limitless possibility of where it can go. And each story results in the inevitable consequence of all the decisions you make along the way.
About the Author: Gregory D. Little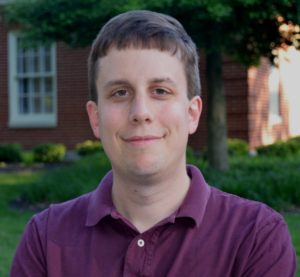 Rocket scientist by day, fantasy and science fiction author by night, Gregory D. Little began his writing career in high school when he and his friend wrote Star Wars fanfic before it was cool, passing a notebook around between (all right, during) classes. His novels Unwilling Souls and Ungrateful God are available now from ebook retailers and trade paperback through Amazon.com. His short fiction can be found in The Colored Lens, A Game of Horns: A Red Unicorn Anthology, Dragon Writers: An Anthology, and the upcoming Undercurrents: An Anthology of What Lies Beneath. He lives with his wife and their yellow lab.
You can reach him at his website (www.gregorydlittle.com), his Twitter handle (@litgreg) or at his Author Page on Facebook.