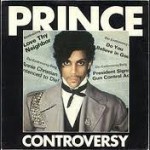 Writing is a solitary business for a number of reasons, but there may be times when you want to collaborate. This blog is one such instance of writerly collaboration. The reasons for coming together to create it are numerous: we all have different things to say and different experiences to share, we can distribute the workload of maintaining such a site so that no one person has to do it all, etc. Doing so has allowed us to create a product that helps each of us individually and (we hope) provides a value to the writing community at large.
However, such a joint venture has some limitations. Our more astute readers will have noticed that a couple of recent posts were taken down from our site. They weren't taken down for issues of quality or anything like that, but were taken down due to the controversial nature of the posts. They were, in essence, declaring a stance that not all of the blog's contributors shared on a very sensitive topic.
Now, I'm all for taking a stand on hot-button issues. I have no problem with taking an unpopular position so long as it's one I happen to believe in. In fact, I have a short political satire that I am purposefully not promoting on the Fictorian Era simply because I don't want to suggest that any of the other contributors want to be even tangentially associated with it.
Which brings us to the heart of the issue. Each of us is an individual with individual views on a variety of topics. A shared project like our website cannot let each of its contributors express himself fully without potentially alienating some other member. That can be a severe limitation for a group of artists, whose main drive in their work is self-expression. This is something that anyone is going to have to consider before joining a group where the task of creation is shared.
However, while it may limit the scope of what the group can do, it certainly doesn't limit the individuals comprising the group in any significant way. As I mentioned, I'm still writing my outrageous and inflammatory satire, but I'm just not making any of my fellow Fictorians inadvertently promote something with which they may violently disagree simply by promoting our blog. And at least one of the posts taken down has found a home on the author's personal website.
Shared projects like this one can certainly have value. They may not be able to stir the pot as much as some people (like me) would like, but that's not generally their purpose-and if it is, it must be understood by everyone involved from the very beginning. Though it may seem like such projects limit you in some way, keep in mind that you are not losing anything by doing it, but actually giving yourself an additional means of self-expression, narrow though it may seem at times. And if it ever seems to confining, you can always just take your own path and focus on the things that truly matter to you.