A guest post by Amanda McCarter.
Okay, folks, get ready for the cheese factor, because I'm going to lay it on you.
One of the things I love about being a writer is my mom. Yes, I'm going there. It's an incredible feeling. She tells me she's proud of me and that she loves my books and my stories. It does not get any better than that.
But that's what moms are supposed to do, right?
They're supposed to be partial and think everything you do is golden and amazing. Parents are supposed to support you and encourage your passion. It's what they do.
I've got horror stories of watching friends and colleagues torn down by their parents and loved one because their writing is some time-wasting hobby that will never amount to anything. Every story is a struggle and a fight because someone is nagging them to give up their silly pastime or belittling them for doing it.
This is where I get to brag. My mother is not one of these people. She is absolutely tickled pink that her little girl is a writer. She reads all my books and bugs me about when the next one comes out. It's fantastic.
And it means a lot to me. It's special to me. My mother is my love of reading. I grew up with The Hobbit by Tolkien and The Harper Hall Trilogy by Anne McCaffrey as bedtime stories. Whenever my mother finished a book, she passed it on to my brother or me. I grew up with bookshelves in my bedroom stacked full of Mercedes Lackey and Peter David and Frank Herbert.
We would take family trips to Hastings where we could rent a movie and choose a book. Sure, we could have gone to the library, but there was something so personal about owning a book. I could read it over and over again and never worry about late fees or giving it back to someone else. It was mine.
My mother gave that to us.
So my mom isn't just a supportive woman with a proud smile. She's a reader. She's well read. The classics, mysteries, science fiction, drama, fantasy, romance. You name it, she's read it. When she says she enjoys a book, she means it.
Yes, I get a pass. I'm related. But it does mean something when it comes from her. When she says she likes my writing, in my mind, I'm right up there with Lackey and McCaffrey and the dozens of other authors she's read. Am I as good? I've got a ways to go. But I'm good enough for her and that's a tremendous amount of strength.
Because when you've got the support of someone who loves you and loves your field and what you do in it, it's incredible. She doesn't just like my books because I wrote them. She likes them because they're books. Would she have found them if we weren't related? No telling, but that's not the point.
Writers are susceptible to a certain amount of depression, angst, and self-doubt. Is this good enough? Should I even bother? Why did I write that scene? Who am I kidding? This is all crap.
But then I talk to my mom and things are right with the world. I finish what I'm writing and work through it.
I feel incredibly fortunate to have this kind of support. I know not everyone gets it. And my mother's enthusiasm has spread to other members of my family. Two of my aunts are very interested in my writing as well.
I guess my point is, those are the people whose opinions really matter. Friends, loved ones. Yes, it's exciting when an editor says nice things or you get an impressive review. But nothing feels quite as warm and fuzzy as your mom telling you how proud she is of you.
For the record, my big brother thinks this writing business is cute.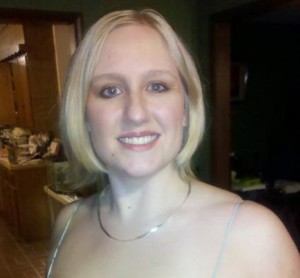 Guest Writer Bio:
Amanda grew up reading the works of Mercedes Lackey, Anne McCaffrey, Frank Herbert, and dozens of other fantasy and science fiction writers. As time went on, it occurred to her to write her own fantastic stories of faraway places and distant lands. Encouraged by her mother and family to write, a one-time hobby became an obsession and a passion. An obsession she hopes to one day make full time. Currently, Amanda lives in Tulsa, OK with her boyfriend, one snake, two cats, and two dogs. When not dreaming of faraway places and distant lands, she spends her time knitting, reading, and playing video games.