The first moment I realized that I had expectations for what a game ought to be was the moment I first popped Metal Gear Solid into my Playstation. I had read the previews about the game in all the video game magazines I subscribed to (which was every one available) and I had played games similar to it—or at least I thought I had. Metal Gear Solid was, on the surface anyway, a third-person military shooter with emphasis on stealth elements. Pretty par-for-the-course, as far as video games go.
And then I discovered that everything I believed about the world was a lie.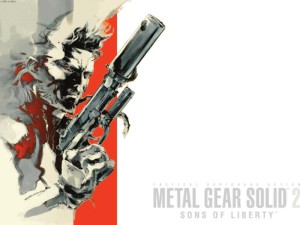 Metal Gear Solid was footage from the International Space Station for flat-earthers. It proved that one need not sacrifice story to gameplay, or vice versa, that not only could they coexist in harmony, but become fully integrated with one another. MGS even takes it one step further: it takes the player experience and makes it an essential aspect of both the gameplay and the story.
An example of what I mean by that. (*SPOILER ALERT* for those who have not played it; shame on you, by the way!) At one point, a character named Psycho Mantis, one of the several villains you must defeat to save the world from nuclear devastation, decides to battle you. The problem is, nothing you do works—nor can it. With his psychic powers, Psycho Mantis is able to predict every action you take the moment you take it, rendering all your efforts to injure him useless. It is impossible to defeat him—until you realize that his psychic powers only extend to controller port 1. Plug your controller into port 2, and you may just have a chance. (*END SPOILER*)
One of the reasons this grinding-to-dust of the fourth wall is so effectively jarring is because the game strives for realism in so many ways. The environments are incredibly detailed, the characters are rich and deep beyond belief, yet even those things are not safe. When the protagonist, Solid Snake, returns to an old military base in Alaska (which is where the bulk of the action of the first game took place) in Metal Gear Solid 4, he also returns to the exact same 32-bit polygonal art style of the original Playstation game.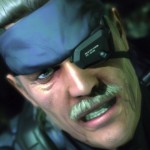 Kicking down the fourth wall and violating expectations was a part of the series before Metal Gear Solid was even released, though in a comparatively more subdued form. When a traitorous member of Solid Snake's team tries get him to abandon his mission in 1987's Metal Gear, he says, "Solid Snake! Stop the operation. Switch off your MSX at once." (The MSX was the platform on which the game first appeared.)
What these games proved to me is that we need not be satisfied with our expectations, that suspense can be built when we shake the very foundation of our readers' worldviews. There are times when I'm writing and I realize that my story has taken the expected path—the safer path. It's at times like these where I wonder, "WWMGSD?" Metal Gear Solid would probably turn my novel into an ASCII flipbook animation, which is a little unconventional for even my tastes, but it can still serve as a guidepost for ways to keep readers from guessing what's coming.