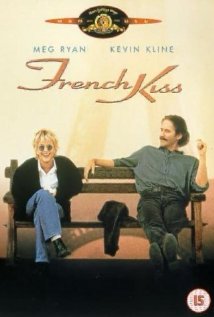 I love movies for how they make me feel, and when I desire a specific feeling, I know exactly what to watch. Not to mention, I'm enough of a movie junkie that I relate practically everything to some moment in a movie. It drives my friends and family a little nuts. But, when I'm needing to tap into some emotion to write a scene, I watch a movie or at least part of one. And, the emotion or inspiration I most often need to tap into is romance.
My guy actually said to me, "It's just a kiss." My response was a pretty adamant, "No."  There are "just kisses' and then there are KISSES. Kisses that inspire the heck out of me. Kisses that swell the heart and raise the blood pressure. Kisses I want to live and experience. Kisses I want to write about and share with my readers.
The first two are in French Kiss. I love this entire film but when push comes to shove I only need to watch the scene where Meg Ryan kisses Kevin Kline on the train (in this clip, it's minute 0:36 – 1:08). Earlier he stashed a plant in her purse and he's trying to get it back. She's asleep using the purse as a pillow. He tries to weasel his hand into her purse, but she's dreaming of her boyfriend and kisses Kline unknowingly. His reaction is the part that gets me. At first, he's just going along with the kiss, but then he kisses her back and is fully engaged. After, he forgets about the plant, sits on the floor and just has this look like his life has been utterly changed by that kiss… and it has. It's a pivotal moment and just thinking about that kiss now makes my little heart go thumpity-thump.
The second kiss (same clip but jump to minute 3:05) in this film is at the end during the credits when Ryan and Kline are together and working their vineyard. It's how he kisses her that gets me this time. He has his hands gripping the back of her dress like kissing her is the difference between life and death. It's passionate, hungry, and desperate in a good way. Guys – it's a great way to kiss a girl. The world could use more of these kisses. Just saying.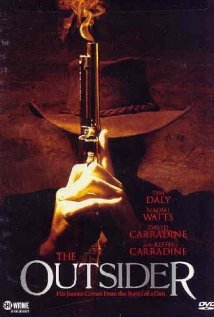 This next film, The Outsider, is lesser known and based off a book of the same name by Penelope Williamson. It's about what happens when a widowed woman from an Amish-like group takes in a dying gunslinger and nurses him back to health. The movie is a romance about the woman and the gunslinger, and I love the movie. I loved the kiss so much I wanted to see how it was written, so I read the book. They are only minimally similar, and I didn't really care for the book. They're different mediums so I shouldn't have been as disappointed as I was that the kiss wasn't in the book… but I was.
The kiss in the movie though…. It's Naomi Watts and Tim Daly playing the two main characters and the sexual tension starts right away. They're fighting the attraction though, so it's a little while in before we get their first kiss (start at minute 7:40 of this clip). She has this bonnet on with long strings for tying hanging down the front of each side and starts talking about how she hears music from the earth. As she's talking, the way he looks at her is magic. I would love a guy to look at me like that. He runs the strings from her hat through his fingers and when they kiss, it's that hungry, desperate feeling again. Like the other is the air they need to breath. I love that. This one is actually my first go-to kiss to feed any emotional needs.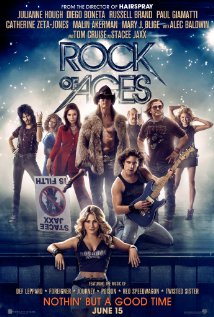 The last movie is not obvious and it's not that I even want to be kissed this way, because I really don't. It's that it reminds me that kisses and those moments of recognition – when one soul resonates with another soul – don't have to be pretty or neat. I'm talking about the kiss between Tom Cruise and Malin Akerman. It's towards the end of the movie when Cruise's character has come to grips with the fact that his rocker lifestyle is empty and realizes how much he needs this particular woman. For the record, I thought Tom Cruise was amazing in his role as Stacee Jaxx. Anyway, this kiss is ridiculously sloppy and not especially sexy and yet…. You get it. You get that these people are meant to be together and this is more than a kiss. It's a promise, an acknowledgement of what is between them. So, yeah… I love this one too.
I didn't use the kiss from Top Gun, but that one is brilliant too. I'm always up for more great kisses to add to my list of emotional sources, so lay'em on me.