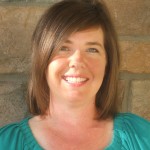 Any of us who have been writing for very long has received them, probably given them, and seen various reactions to them: the harsh critique. Now, I'm not saying we should be grateful to those people who can lay it on the line, say it as it is, and give the word "blunt" a sharp edge. But…well, maybe we should be grateful.
I have a well-published friend of mine, Gini Koch, who offered to look at some of my work early on. Some comments included: "Your protagonist reads like a stuffy narrator.", "the ending is totally blah — that's not an ending, that's a faked out happily ever after. It's too pat, it's unbelievable." and "I've done edits on the first chapter. I stopped there because, honestly, this book is so very far from being ready that it's not a good use of my time."
Ouch. Yes, we're still friends, good friends even. I cried, I ranted, and then I got back to work. I tried to separate myself from my hurt feelings and examine her comments with an objective eye. For the most part, she was right; nail-on-the-head right. By following her advice (most of it), my writing ability took a giant leap. I still had plenty of work to do and I still have improvements to make, but I'm better off for her harsh criticism of my work.
Recently, I was placed in a similar position. I received a manuscript with a great concept, good pacing, and loaded with merit; the writing needed serious work. I found myself saying almost verbatim to the last comment quoted above. I didn't see the point in continuing, only to make the same comments over and over again. Understandably, but unintentionally, I hurt feelings and damaged a friendship. I didn't mean to. I critiqued the work with the same critical eye I use on my own writing and anybody else's. I tried to be tactful. I tried to be nice. I don't think I succeeded.
In the process, I've come to realize something I knew, but only now understand. Those painful critiques were the effort of someone who truly cared. My friend wanted me to succeed. She wanted to give me all the tools she could, knock them into me if necessary, so my writing would improve to publishable level.
A few months ago, a short story of mine was published by an online e-magazine.  It was my first accepted work. My friends have raved about how much they loved it. It won third place for the month and was even accepted into an upcoming anthology. I couldn't have done it without the encouragement and advice from several honest critiques. Thank you to all of my writing friends who are willing to tell me the straight truth rather than spare my feelings.
Still, I wish I knew how to make comments less painful. I worry I might discourage someone from their dreams.  And on that note, keep a lookout for our follow-up post, The Harsh Side, Part II: Lessons Learned the Hard Way, by Evan Braun. In my opinion he's the master at diminishing the sting of blunt, honest comments. He has some tips to help us soften the blows of a harsh critique.