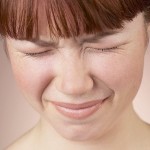 We've talked before about the important of quality writing. David Farland has done many fabulous posts in his Daily Kick e-blog on the importance of quality over quantity.
So when we pick up that book that makes our skin crawl, every fiber of our writing soul screaming in agony, why should we read on? I mean, we don't ever want to write like that! We've all heard before, read the slush so you know the difference between good and bad work, but what are we trying to really learn? Won't we end up subconsciously assimilating the writing style?
Not if we pay attention.
I recently read a YA book by an author with a fascinating concept that promised an interesting, innovative journey. The writing was okay, but….not really. At least in my opinion.
Why I valued the reading experience:
I took notice of specific constructs, dialogue, and plot jumps that made the book uncomfortable for me to read so I could make sure I'm not writing my own works in the ways I was silently disparaging.
I searched for the elements of the book that made it appealing to the editor, publisher (well-known top six), and fans. Those elements were good enough to catch people's attention.
I analyzed what audience the book was targeted for, why it worked as well as it did, and what I could learn from their relative success. Quite a bit, actually.
Will I read the sequel? Not on your life. Will I read anything else written by that author? Not likely. But I've learned a lot about my own writing, my goals, the hold some publishers still have in book selling, and the importance of good advertising, especially with a middle-grade/teen audience.