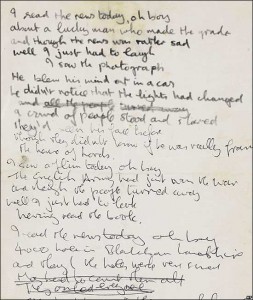 I once heard a professional author explain, and I may have read it from another as well, that after decades of work they had run out of new stories to tell. They had actually, to some degree, run out of ideas.
Now granted, this was at a writing conference, and that same author later demonstrated a brainstorming technique with the audience and came up with a new, coherent and fleshed out plot line in a matter of minutes, so I feel as though I have to take this as a bit of false modesty. Oh but that we all could "run out of ideas" so flowingly…
I know that different writers have different problems. Some people can continue a story, keep it going with new twists and turns. Some people can really create the perfect ending, the perfect twist. For me, I overflow with ideas on how to start stories. I have this plot and that plot and the other idea. Frankly, being a new writer, I haven't put enough down yet to know if the ideas are actually nonsense when you boil them down, but they certainly excite me when I think of them.
But being stuck in create-create-create brings with it the the liability that you never finish anything, which in turn means you never sell anything. Also, with too much runway, you can lose your verve or impetus, and never finish the piece you were on.
I've kind of hit that with the story I'm writing now; too many interruptions, and I feel as though I've mentally moved on and need to write something else. I already "said that" (even though I haven't published it or even had that many people read it!)
However, recently I've been experimenting with an outlet for my creativity that is for at least the time being giving me a much better sense of completion: Songwriting.
As a would-be fiction writer, I at least have the good habit of recording details as I go through life.
I remember listening, many years ago, to an NPR episode where a survey team was commissioned to find out what people liked most about music. It turns out one of the surveyed favorite kinds of songs were "love stories". I noted that carefully, and whenever I later worked on songs, I tried to incorporate stories, especially love stories, into them.
Later I was reading the liner notes for a re-release of the Beach Boys Pet Sounds and I found out that Brian Wilson co-wrote them with Tony Asher, an advertising copywriter.
I had written songs as a teenager and even took some basic pop songwriting theory classes (I was a keyboard guy, not a guitarist so I never started a band), but I really hadn't created and recorded a song until about five years ago, when I was on a transcontinental flight with my brother (who did start several bands) and went on a writing rampage, blitzing out probably five or six songs for his consideration during the trip.
Several of them were too heavy-handed to be suitable, but one was an inspired love story about a girl my brother had dated (or at least my outsiders view of such).
So I kind of combined these few bits of advice I had heard over the years when I wrote the song:
It should tell a story, preferably a love story
It should have a good hook line, just like an ad copyist would write.
You need to let them know what the song is about quickly
The story was basically the idea that your girl goes off to save the world, join the Peace Corps or some other important thing, and wants you to come with her, and you're just not ready for that. Of course it could also be as simple as not being able to commit to moving to the next stage of the relationship.
The song is called "I'm not coming."
It starts out:
I'm not ready, to sign my life away / I'm not ready, to plan out every day
Ever studied an advertisement closely? Those ad copy guys like clever, recognizable turns of phrase. Take a figure of speech, say "stitch in time saves nine" — and they'll truncate it, mix it up, and tell you to "Stitch just in time". Somebody probably already did that one; the point is, they so often take an expression, twist it up but rely on the recognition value.
So what I did to come up with a hook line was I took the recognizable line from hide-and-go-seek: "Ready or not, here I come!" and twisted it. You can guess what the lyric is.
The whole song can of course be interpreted various different ways. Naturally, as a songwriter, you leave it open so that the listener can contribute, too. And you can read double or even triple entendre into it, if you'd like. But the lyric kind of worked.
(In fact, I have it on good authority that the demo recording of this song was played for none other than Pete Townshend and that he commented, essentially, that it was a well put together song on the topic. As the one review I've heard about my song, I'll take it!)
Over the last two years, I have been working in bursts on a magnum opus fiction novel. In fact, that's how I came to be connected with the Fictorians. And having successfully published several books of the nonfiction variety, I knew the challenge I was taking on. And it's not that I lack the stamina.
Rather, I think I am learning that some of my creativity may be better suited for other outlets. Instead of carefully compiling decades of pithy observations into an enormous tome that once published may amuse only me and a handful of friends, I think that some of my observations about life and love and conflict and politics and the role of spirituality and government and games and friends and contests and mind/body might be better conveyed in a 3-5 minute MP3.
Songs certainly lend themselves to completion. And if you have some musicians who can write listenable music to breathe life into them, it can be quite rewarding.
Late last year, "my" first album came out (I wrote or co-wrote two of the songs). One of them, they gave me only the music and the title, "Best Summer Ever", and I had to come up with the lyrics.
I stuck to what I knew: Love story, catchy line.
When I first wrote the song, boy it was elaborate. It was not a short story, it was a LONG story. I told my brother about it: "There's this girl you see and she's in this relationship but the guy is clueless because he's trying to experiment and he gets this really bad advice and another girl gets involved and makes things totally complicated and he blows it and then there's this other part where they meet again later during the summer and…" There were lots of details and subplots.
But this isn't a novel! You don't have to put everything you've ever seen go wrong in a relationship into this song for heaven's sake!
And so my brother was actually a bit let down when I handed him the lyrics. "What's this? What happened to the part where the other girl…". And even worse, my hook line was WAY too simple:
Fell in love with a perfect girl / I should have noticed and tried to pay more attention to her. 
Just like you need a great opening in fiction, I had heard over and over that it's even more critical for songs. Well, I hadn't even thought about it but I just listened to the first two lines and they are textbook. That's just creepy.
My brother later admitted that he was simply embarrassed to be singing the lyric, it sounded too corny or something.
In any event, it turned out alright, more than alright;  he also later admitted that it is a favorite of female fans.
More and more, I'm finding that the stories I have to tell fit in this ephemeral song format quite nicely. Again, it helps to have a band that puts great music together for them, but in fact I don't think it's hard to find great musicians anywhere in the world.
I started this blog post as a sort of confession that I've been a derelict fiction writer, but in walking through the process I've come to the realization that I am finding an outlet for my art and succeeding in getting published. They've even done a video of the other song I worked on, Famous For Dying, and according to YouTube over 10,000 people have heard what I had to say there.
(WARNING: The video is gory, so listen, but don't watch it, if you're squeamish).
Before wrapping up, one more link that may be helpful. I was researching "songs as stories" and in the process I came across this link to "26 songs that are just as good as short stories".
If you ever have something you'd like to say – something that doesn't need a whole book to say it – perhaps you could write a song.