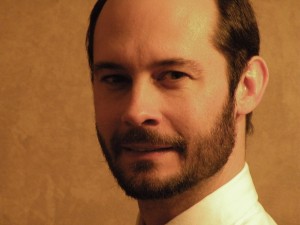 This month we're talking publishing in all its shapes and sizes.  Like many of you, I am an author struggling to reach that huge milestone of my first published workd.  I'm very optimistic this is the year it's going to happen.  I've been writing for seven years, and although I have two novels I could self-publish, I've opted to sign with an agent and pursue a traditional publishing route, if possible.
Several people have asked me why bother?
With the advent of ebooks and the ease of self-publishing novels, why not just throw my manuscripts out into the ether like so many other people?  Maybe I could become one of those few to really succeed with it?
Maybe I should.  Perhaps I still will.  The publishing industry is going through very difficult times, and there are many people who argue an author is doing themselves terrible damage by signing a traditional publishing deal.
I'm not convinced it's all bad.  First, I want confirmation from industry professionals that I'm really ready, that I've mastered the craft to the point where I can approach publishing a work with confidence that it can compete and not waste my time, or the time of my readers.  Having an agent say, "Yes, I love this manuscript and I believe it is written to a professional standard and is ready to submit to publishers" is a huge milestone in my career.
Now it's no longer just me and my close circle of relatives and friends who think I've got what it takes.  I need that confirmation.  Without it, how do I really know I'm ready?  After four years and several drafts, I completed my first novel, a 300,000 word behemoth I was convinced was awesome.  Thankfully the e-publishing bubble hadn't hit yet, so rejection letters from agents started piling up.  Eventually I progressed in my mastery of the craft to where I could recognize the novel's flaws.  I made the hard choice to throw it away and re-start from the ground up, saving only some of the worldbuilding and characters.  The resulting novel is worlds better than the original, and that's the one my agent accepted.
So yes, the first huge benefit of agents is that confirmation by the industry that I've at least got a shot at a deal.  Another undeniable benefit to traditional publishing is getting your physical book distributed to physical book stores, hopefully around the world.  That distribution has value, and especially for a new author, I'd love the help of a publisher in getting my book out to readers.  I know there's still tons of work to be done to market it myself, but at least I'd have a physical product to sell.
We all know authors who have self-published, and most of them sell few copies, despite how well deserving their books may be.  So, a traditional publishing deal might help establish a reader base to build off of.  I know it's not guaranteed, but it's something worth investigating.
Another big reason I am still pursuing a traditional route for my first book goes back to my agent.  John Richard Parker with Zeno Agency knows the industry and players far more than I can since he's worked with them for many years.  His expertise is invaluable, and even though we have not landed a deal yet, working with him has already brought valuable insights I could not have gained otherwise.
The other reason I've hesitated to self-publish is that after working for years on my books, I want them to be the best they can be.  I've read e-books that could have been great, but fell short of their potential because their authors failed to wait just a little longer and complete a rigorous editing process.  Landing a traditional publishing deal, and working with the professional editors there, will be wonderful when it happens.  I am eager to learn from them all I can.
With all this said, I am not ignoring other publishing options.  My YA fantasy novel, which my agent is reviewing now, is scheduled to be professionally edited by Joshua Essoe (see his post on editing here)  later this year after I complete a third revision.  If the traditional route falls through, that novel is a prime candidate to be e-published through an e-publisher like MUSA, or directly self-published after it's fully vetted and ready to go.
And while I complete preparing my two novels for some type of publishing, I'm busy writing the next one.  I also plan to explore e-publishing for a novella and related short story I wrote.
It's an exciting time to be an author, with so many options out there.  I encourage everyone to learn as much as you can about each avenue, and explore multiple options.  But whatever way you choose, make sure your finished product is the best it can be.  Anything less is nothing short of a tragedy.