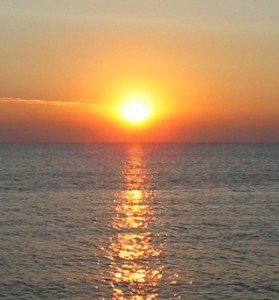 I recently attended the LTUE (Life, The Universe, and Everything) conference in Orem, Utah at the UVU campus.  I sat in on the book trailers class more out of curiosity than any real expectation to learn anything useful.  After all, I had never heard of book trailers.
This turned out to be an extremely insightful session.
Book trailers are a growing phenomenon.  Just like movie trailers, some authors and publishers are now developing book trailers.  This was news to me.  I had never considered making a trailer for a book.  But as was stated in the panel, today's world is a video-centric world so a book trailer could draw a very wide audience.
What a brilliant idea.
Who doesn't love a good movie trailer?  When done right, they can drive moviegoers into a frenzy to see the movie.  Book trailers can do the same thing.
Then again, a bad book trailer can be the stake through the heart of your book.
My first thought was, "Book trailers?  That's great for publishers with a marketing department and deep pockets to pay for expensive graphics design or live actors."
But, book trailers can be more affordable than you may think.  The panel at LTUE gave us some useful tips.
First, for the do-it-yourselfers, there are some great sites to download photos, music, and even video clips royalty-free for very reasonable prices, like iStockPhoto.  With a little work, you may be able to piece together an excellent trailer with very little cost.  Please remember, no matter where you find your material, make sure you have permission to use it.  One author mentioned that they produced a book trailer independently.  When they signed with a publisher, they were forced to take the trailer down because they could not guarantee that all of the images they used were royalty free or used with permission.
A couple of points were stressed repeatedly:
Find the right music.  Great music can make your trailer.  Bad music will kill it.  Again, there are lots of resources online for royalty-free music.  Or, if you know a musician, they might just let you use their music for free as a way to increase their own presence on the web.
Don't underestimate the importance of asking.  If you want a piece of music, or a photo, or even live actors, ask them.  Many people will give permission for their work to be used, or will offer to help free of charge because they see your trailer as a way to highlight their talents.
Another idea is to check with local colleges, or with any college students you might know, particularly those involved in film production or any related field, including acting or modeling.  You may be able to get high-quality assistance from students looking for a good project.  Again, they want their names out on the net, and this provides a way.
One example of a good book trailer is the one for Dan Wells' new book, Partials.  You can view the trailer here.  It had only been out a month when I watched it, and the YouTube link had already received almost 3000 hits, plus all the hits on the official web page.
I also found this one for Sense & Sensibility & Sea Monsters,  that was very well done.
Other links of interest:
On Darcy Pattison's web page, she lists a Book Trailer Manual for sale as well as many links to other resources on book trailers.
Book-Trailers.net shows some existing book trailers
BlazingTrailers also has existing trailers to watch.
From the little research I've done to date into book trailers, I don't find a ton of trailers yet.  I find that encouraging because a good trailer might just get a lot of attention.  The sobering flip-side is that of those trailers I've watched so far, many of them weren't very good.
So if you're going to do a trailer, make a good one or don't bother releasing it.  You don't want to hurt your sales.  If you can develop a really good trailer, it might play a major role in your marketing plan, especially if you e-publish your own novels.
This is an idea too powerful to ignore.  I know I'm going to look into it this year.
Does anyone know of any good trailers to recommend?  Do you know any authors who have successfully developed trailers?  Are you planning to release your own trailers with your books?