[For those interested, my book Unwilling Souls begins a week long Kindle Countdown Deal at 8 AM EST TODAY, February 2nd, 2016! For the next two days, it will be just $0.99 on Kindle, with the price going up steadily every couple of days after that. So act quickly!]
Owing to my post last month which directly related how experience shapes writing, I'm going to take a slightly different tack in approaching the topic this month. Show of hands: how many of you have read Stephen King's The Dark Tower series? It's an interesting set of books for a number of reasons. The first is that fantasy isn't generally King's genre. I've often found that talented writers who don't usually write straight fantasy then choose to attempt it come up with very unusual entries into the genre. It's as if not being immersed in the rules of the genre, both written and unwritten, means they approach a fantasy story with a very different mindset. Justin Cronin's series The Passage has similar traits.
But I digress. The real reason The Dark Tower is such an unusual series of books is that King published them over a period of twenty-two years (1982 – 2004, and thirty years if you count The Wind Through the Keyhole, which came out in 2012). And since books 5-7 were published within a year of one another, the publication frequency became even more lopsided.
This is an impressive feat. Keeping the enthusiasm for a series of books up for that long is pretty much unprecedented, at least recently. As much grief as George R.R. Martin gets, his series has been ongoing since 1996, so he's just second place on this list of two I've generated. There were plenty of Stephen King fans who, prior to 2003, thought they would never get the end of their beloved series.
It's tough to keep up enthusiasm for one idea for that long. To be a writer requires a lot of enthusiasm, because there is very little in the way of positive feedback, especially in the early going. Certainly there's no monetary feedback. It's almost impossible to put fingers to keys if you aren't excited about the ideas you are putting down, or at least excited about finally finishing those ideas. What readers ended up getting with The Dark Tower was a series of four books, each of which was written in a different style and with a vastly differing plot. No two of those first four books were really anything alike. Each was its own, unique animal, with strengths and weaknesses that largely differed from any other entry in the series. The overarching plot connecting them was very loose and free-form. By contrast, King wrote books five through seven back-to-back-to-back in an effort to finally put the series to bed. As a result, those last three books demonstrated a much more uniform style and a renewed focus on the overarching plot of the series. In the end, the main seven books of the series were written by five different versions of Stephen King over a period of a quarter century.
Talk to enough writers, and you'll start to hear the same refrain over and over again: ideas are easy, execution is hard. And it's true. My friend Gama Martinez is famous among his friends in the writing world for being able to take any weird or random notion you throw at him and sketch out a story concept within a few minutes. Most every author has more ideas knocking around inside their head than they can ever write about. And the sad truth is that plenty of those ideas, as excited as you may be about them when they pop into your head, may wither on the vine before you get to them. People change. The things that interest or excite them change too.
After my first Superstars seminar, I returned home with renewed writing vigor. Over the course of two months, I wrote a 100,000 word first draft of a superhero novel. It flowed out of my brain faster than anything I'd every written before. Then I started looking at it and realized how many problems it had. Ultimately, it was a series of mostly cool scenes and chapters that didn't really fit together into a single, cohesive story, and I wasn't sure, at the time, that I could find a way to make them fit. I put the book aside and began work on something new, my burst of excitement over my superhero story fizzling.
I told myself I would come back to it, rewrite what needed rewriting to fix the structural problems and not waste all that time I spent coming up with that world and those characters. And yet here I am five years later, and I still haven't rewritten that novel. I'm neck deep in a four book series, now, unwilling to break my momentum with major side projects. After that's done, the possibilities of the blank page may call to me more than a massively flawed novel first draft.
Time marches on. Our lives take us in different directions, and the topics we focus our thoughts on shift in compensation with these changes of direction. Sometimes, as writers, we outgrow ideas, or even entire stories. That's okay. In fact, it's perfectly natural, change being the only universal constant and all.
Write down your most exciting ideas when you have them. Even if you can't get to them for years, you may find a way to spin them together in another story. And if nothing else, they are a snapshot of the kind of writer and the kind of person you were at the time.
About the Author: Gregory D. Little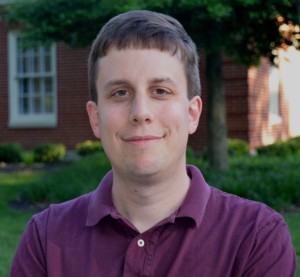 Rocket scientist by day, fantasy and science fiction author by night, Gregory D. Little began his writing career in high school when he and his friend wrote Star Wars fanfic before it was cool, passing a notebook around between (sometimes during) classes. His first novel, Unwilling Souls, is available now from ebook retailers and trade paperback through Amazon.com. His short fiction can be found in The Colored Lens and A Game of Horns: A Red Unicorn Anthology. He lives in Virginia with his wife and their yellow lab.
You can reach him at his website (www.gregorydlittle.com), his Twitter handle (@litgreg) or at his Author Page on Facebook.