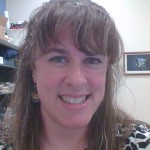 Guest Post by Holly Paxson
You're a writer. You know the joys and agony of transforming that blank page into something creative and new. But you're tired of slogging away at the keyboard on your own. Maybe you're a brand-new writer who isn't sure where to go after those first few pages, maybe you're an experienced master of prose who needs a fresh environment to break a block. Whatever the reason, you've decided you want to join a writer's group, perhaps even start one of your own. So how do you go about it?
A great place to start is your local public library. In addition to the helpful books and other resources on writing, libraries often provide free meeting room space for writing groups to meet, or perhaps already run such a group as a library-sponsored program.  Libraries host everything from weekly critique groups to full-fledged day-long writers workshops complete with published-author instructors and tips on getting published. And almost always, these programs and workshops are completely free.
If your local library doesn't have any kind of writers program or group, then you may wish to consider starting one. First, think about what kind of group you'd like. A small critique group? A large organization where members share presentations on writing and form critique partnerships on the side? Think about how often you'd like to meet, and, if you don't already have a group of writers ready to join you, consider how you'll get the word out that your writers group exists.
Once you've considered these questions, then, go to your local library. See what kind of meeting space they have available. Will you need to commandeer a table in a quiet corner, or does the library have a meeting room you can reserve? What is the room's capacity, and how often is it available? Ideally, the availability of the library's space will work with what you've envisioned for your group.
You may even wish to approach the library staff, to see if they'd like to work with you to make your writers group a library-sponsored program. When libraries sponsor programs, they can provide advertising to promote your group to help recruit members, sometimes even provide funds to assist with workshops or presenters. Typically, all that the library asks for in return is that participation in the writers group be free and open to the public.
Libraries can also support the work of your group's published authors, to varying degrees. For those who wish to get their work into the library's collection, the best way is to ask the library what their criteria are for accepting books. Some libraries can't add books that have been self-published, or are only available in ebook form; others can. Some libraries have special donated local author collections, which allow any local author to donate a copy of their book for the community to borrow and read. Some libraries will sponsor special author receptions or book-signings to help promote local authors, or will allow books to be sold in associated Friends of the Library bookstores or booksales.
More than ever, libraries today are community hubs and busier than ever. As an institution supported by your tax dollars, they exist to be used, to provide resources, and to bring people together. For your writers group, a partnership with your local library can be invaluable. So how do you know what your local library can do for you?
All you have to do is ask them.
Holly Paxson has worked (and written!) in public libraries for the past nineteen years. She currently manages a branch of the Timberland Regional Library in Lacey, Washington, where she is hard at work on her next book.