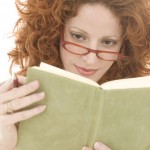 There was a time when romance was mostly identified as housewife porn and bodice-rippers.  Those days are long gone, let me tell ya. Romance has evolved and is more popular than ever.
Nowadays, there are many sub-genre's within romance. To name just a few:
contemporary
multicultural
suspense
action
religious – which could include Christian, Amish… maybe Druid (I saw a guest post that had a Druid book albeit not romance, but what the heck.)
the paranormal / fantasy range – which could include vampires, witchcraft, shape-shifters, time travel, mythology, futuristic  and sci-fi
historical – which could be western, regency, medieval and specific to regions like Scotland, England, Ireland… even Rome and Greece are starting to make appearances
young adult
the clean / not-sexed up variety – not to say these aren't fraught with chemistry and  tension, but any sex would happen behind closed doors and the reader is not privy to it
erotic – which could include BDSM, all manner of gender pairings and threesomes plus (although, please do not confuse this with erotica… it's a pet peeve and others can disagree with me, but IMHO Erotic Romance is about the romance and happens to have explicit sex scenes while Erotica is primarily about the sex. One is not better or worse, they just have a different focus.)
So, with all the sub-genre options out there, how does one know it's a romance rather than a (Pick your genre) with romantic elements?  Well, it's not just sex. There are rules to follow and elements that can't be ignored.
First, as L.L. Muir mentioned in her post on YA Romance, a romance needs to be at least 51% about the relationship and its journey to a Happy-Ever-After (HEA).  The other stuff (like action, history, sex, etc..) is nice but in a romance, you should be able to take those elements out and still have your basic story of persons meet, persons fall for each other, persons have bumps along the way to HEA.
Last month, I talked about the characters and their traits that go into a romance: the hero, the heroine, the sidekick and the antagonist or villain.  We need them, we need to love them, we need to root for them to get together.
We also need conflict. Internal and external.  Our lovers need to have internal issues that keep them from having successful relationships, thus far.  Issues they will resolve or come to grips with in order to be with each other.  Maybe our hero has trust issues, maybe our heroine can't commit.  They'll realize through their journey that the other is worth the effort to overcome these personal problems and they'll be better people for having each other in their life.
The external conflict may be that they have diametrically opposed goals and one of them is going to have to change something in order to overcome this barrier.  Think You've Got Mail. Meg Ryan wants her little bookstore to continue, but can't in light of Tom Hank's big box book store opening around the corner.  This is a problem.  How will they overcome it?  That's the journey.  We have no doubt they will (cuz it's a romance), we just don't know how.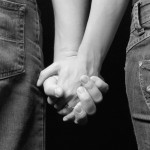 Which brings us to that HEA.  Yes, we know the persons in question will end up together. We take great satisfaction in that.  We crave that happy ending.  What we also crave is the optimism that comes along with it.  Sure, they struggle.  Sure, they may even hate each other at some point, but love and hate are a very thin line apart. Sure, they have ups and downs and bumps and bruises. But – and it's an important "but' – we know when we turn that last page, they will be together, love will triumph and Happy-Ever-After is achievable.
I know that optimism, that hope, feeds me. I can relate. I can believe that despite my own dubious history of relationships that love can conquer all. I just haven't found Mr. Right … yet J
Love is, after all, universal.
What did I neglect to mention?  Or what about romance appeals to you?