As announced in yesterday's post about David Farland's son, Ben, the Book Blast is here! Please browse the titles and buy for yourself, buy for your friends, and share to everyone you know.
Please note, if you click through the Amazon links embedded below, Dave will get a percentage of ANYTHING else you buy while there!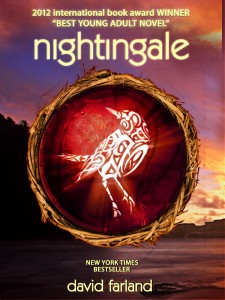 Some people sing at night to drive back the darkness. Others sing to summon it. . . .
Bron Jones was abandoned at birth. Thrown into foster care, he was rejected by one family after another, until he met Olivia, a gifted and devoted high-school teacher who recognized him for what he really was–what her people call a "nightingale."
But Bron isn't ready to learn the truth. There are secrets that have been hidden from mankind for hundreds of thousands of years, secrets that should remain hidden. Some things are too dangerous to know. Bron's secret may be the most dangerous of all.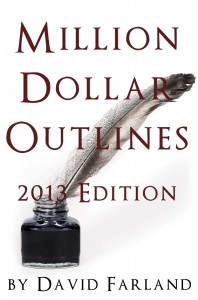 If you are a writer, you may want to consider purchasing David Farland's MILLION DOLLAR OUTLINES. It has been a bestseller on Amazon for over a month and is only $6.99.
As a bestselling author David Farland has taught dozens of writers who have gone on to staggering literary success, including such #1 New York Times Bestsellers as Brandon Mull (Fablehaven), Brandon Sanderson (Wheel of Time), James Dashner (The Maze Runner) and Stephenie Meyer (Twilight).
In Million Dollar Outlines, Dave teaches how to analyze an audience and outline a novel so that it can appeal to a wide readership, giving it the potential to become a bestseller. The secrets found in his unconventional approach will help you understand why so many of his authors go on to prominence.
For updates on Ben's condition, the details of what happened, or to make a donation please visit the site James Duckett was kind enough to build here.