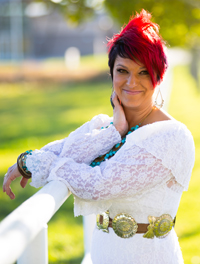 I've had an opportunity to work with both an amazing freelance editor, Joshua Essoe, as well as an in-house editing team for the boutique publisher, The Writer's Coffee Shop (of 50 Shades of Grey fame). Beyond my own experience, there are still a myriad of relationships depending on the size of the publishing house and skill of the freelancer, but I wanted to share my experiences with each to let authors know what they might be able to expect.
One of the biggest differences is the number of passes on a single work. When I hire a freelancer, money is a big part of the amount of time he can spend on my work. Unfortunately, my checkbook will only allow him one pass, so he has to hit everything in one sitting-plot issues, line editing, copy editing-the whole shebang. When I send it to my in-house team, money is still a factor, but now it's on their side as to how many passes they can afford in overhead.
For my first book, the initial in-house edit focused on the overarching plot. I sent in a polished manuscript and after a couple weeks, I received a 10-page evaluation addressing suggested plot changes, crutch words, character inconsistencies, etc. I then had a few weeks to fix the issues and send the revised manuscript back. My freelancer addresses the same things as that evaluation, but he tackles his evaluation and in-line comments about my misspelled words and comma misuse, at the same time.
After that content edit, the house editors send me the line edit. From here, my in-house editor and I will work for a few weeks passing the manuscript back and forth until we get a clean copy (for me, 10 passes total). Then my copy editor gets to take a pass (I'm lucky in that I have a fantastic copy editor and she doesn't hack my stuff to death–I've heard horror stories where sometimes the copy edit is worse than the line edits) and we work to get another clean copy (4-6 passes). Then a final proofreader gets to take a fresh look and be a final set of eyes, more passing around (2-3), and I sign off on a final copy.
Beyond the three editors working on the manuscript, there are also the other departments to consider, as well as the other books the house is launching. All those people and factors can play a part in the book's final form.
But really, besides the amount of time and hands that touch the manuscript when comparing freelancers to in-house editors, everything else is the incredibly similar.
The good, the bad, and the horrifically disfigured.
However, and this is a big one — Not all freelancers are created equal and anyone can start a publishing company these days, so it's incredibly important to do a huge amount of homework no matter which path to publication.
My pursuit of TWCS wasn't accidental. Random House had just
paid seven figures for the rights to 50 Shades of Grey and the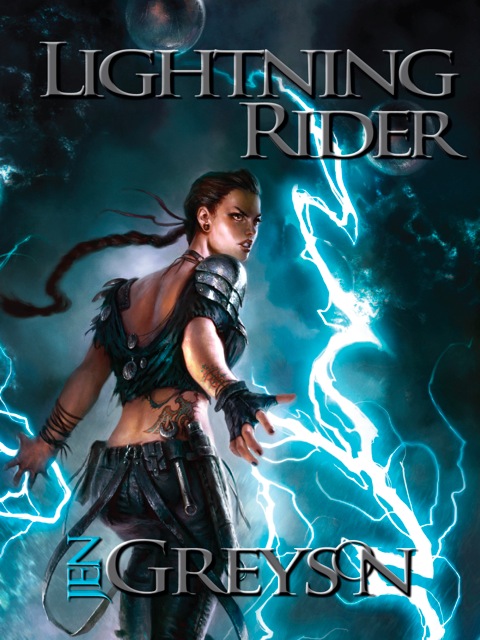 new adult genre was on the rise, in part due to the college age of the main character. My characters haven't quite fit anywhere other than new adult, and I wanted a smaller publisher willing to go to bat for me and my characters without trying to force them into a different genre (like every other agent and editor I sent it to). TWCS had first-hand experience of launching a mega-hit and I wanted to take advantage of all that in marketing my book, Lightning Rider.
My decision to hire Joshua was just as purposeful. He'd already edited work for NYTBSA, David Farland, and other fantasy authors. Finding a freelance editor is easy-finding a GREAT one is tough. Before spending money on an editor, it's always wise to ask for them to review a few pages and see if their style matches. Research the genres they work on and find one that works on what you write. Readers have very specific expectations whether they're reading fantasy or romance or thrillers. If the freelance editor doesn't know what those expectations are, you may end waste a lot of time and money.
Not all edits are created equal.
Whether I'm working with a freelance editor or my in-house editor, one thing remains the same. I'm the only one who can tell the tale. It's up to me to make sure my characters are represented on the page like they are in my head. I know best how they react in certain situations, what their voices sound like, and I get to fight for them to make sure their story is told in the best way possible.
Both my freelance editor and my in-house editor have suggested changes that I didn't agree with. Most of the time I can see where suggestions make a better story, or when grammar rules takes precedence, but sometimes . . . sometimes there are places where I'm unwilling to bend because I know where the story goes beyond this book, or when a simple word change in a bit of dialogue changes the tone so it's no longer that character's voice. I know where the story started a decade ago when these characters were children and their backstory took a major hit.
Sometimes, knowing when to ignore advice is as important as taking it.
From the moment she decided on a degree in Equestrian Studies, Jen Greyson's life has been one unscripted adventure after another. Leaving the cowboy state of Wyoming to train show horses in France, Switzerland, and Germany, she's lived life without much of a plan, but always a book in her suitcase. Now a wife and mom to two young boys, she relies on her adventurous, passionate characters to be the risk- takers. Jen also writes university courses and corporate training material when she's not enjoying the wilds of the west via wakeboard or snowmobile.Her debut new adult fantasy, Lightning Rider, releases from The Writers Coffee Shop on May 31, 2013.