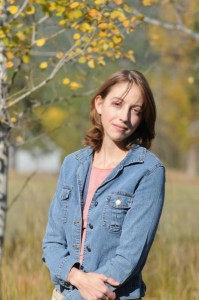 A follow-up by Jess Owen to yesterday's post on typography.
When I set out to self publish Song of the Summer King, I knew I wanted everything to look "traditional." I wanted it to look polished and professional, like something put out by one of the Big Six. I invested in the artwork by hiring a freelance artist who's well known for her fantasy, wild life and particularly gryphon artwork. I invested in an editor with a great track record who I believed understood my goals for the story. I had plans for a big Kickstarter fund raiser, and wanted to hire a printer instead of going POD.
With all that done, somehow, I still thought it was fine to slap some letters on the front in a free, "medieval-looking" font, and call it a day. Fortunately my friends had my back. Josh Essoe sent my cover art around for some critiques from some pros, and very honestly told me, "You've invested too much in this book not to get some professional lettering on the cover. Talk to Moses Siregar; he's put the same kind of effort into his work."
So thanks to the power of author friend networking, I contacted said successful self-publisher and he gave me the name of his typographer, Terry Roy. She seemed excited about the book, I liked her portfolio, and so she put together a package deal to not only do lettering on the front of the e-book and the hardback edition, but to handle the interior layout and format the books for printing and uploading to Amazon. And thank goodness she did.
I think sometimes we self-published authors think we have to do everything ourselves. But just as I would hire a professional to tune up my car, I now know the value of investing in professionals to wield their magic over my stories. It's a matter of time, energy, and expertise.
I'm so happy with the final product and with the team that fell together to make it happen. I truly believe all writers need a master mind group to make their work really stand out, and I know for my book, I couldn't have asked for more. Below you'll find my cover before and after the professional typography and design.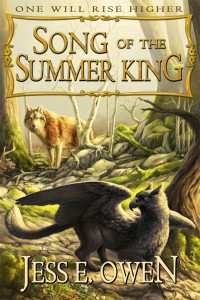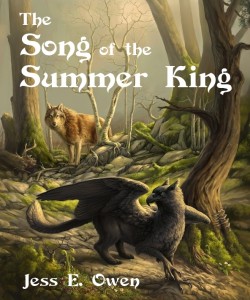 Jess Owen has been creating works of fantasy art and fiction for over a decade, and founded her own publishing company, Five Elements Press, to publish her own works and someday, that of others. She's a proud member of the Society of Children's Book Writers and Illustrators and the Authors of the Flathead. She lives with her husband in the mountains of northwest Montana, which offer daily inspiration for creating worlds of wise, wild creatures, magic, and adventure. Jess can be contacted directly through her
website
, or the
SOTSK facebook fan page
.