As you are well aware, excellent reader that you are, every story starts from an idea. Every legend is inspired by something real. Think about some of your own stories and the crazy places from which they originated: a phenomenal supernatural event in space, a news report, or a picture you stumbled upon on the internet when you were [suppose to be] writing. Most of my best story ideas come straight from my dreams.
Let's take a look at the seeds that eventually grew to be literature's most legendary heroes and villains.
Protagonists

These popular protagonists underwent a few author-induced identity crises to become some of the most iconic characters in literature.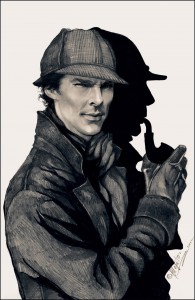 Sherlock Holmes
Sir Arthur Conan Doyle fashioned his character Sherlock Holmes after an infirmary clerk, Dr. Joseph Bell. Doyle also had other sources including Sir Henry Littlejohn, a lecturer on Forensic Medicine and a Medical Officer, but Bell provided the main trait of figuring out the mystery from small, seemingly innocuous clues. After Doyle's Sherlock Holmes stories were published, Dr. Joseph Bell wrote to Doyle claiming, "You are yourself Sherlock Holmes and well you know it." Perhaps we are reading a bit of Doyle himself in the pages of every Sherlock Holmes story.
Captain Nemo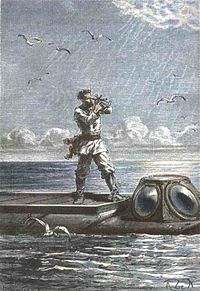 Captain Nemo (aka Prince Dakkar) was not always of Indian heritage. Jules Verne originally wrote him as a Polish aristocrat whose family was murdered during the January Uprising, in which Poles protested against enlistment in the Imperial Russian Army. Verne's editor feared that Twenty Thousand Leagues under the Sea would be banned in Russia – a French ally at the time. Verne kept Nemo's origins relatively vague for the time period (nemo in Latin means "no one"), although he is now clearly identified as Indian.
Hobbits
Before I jump in here, did you know the decision to publish The Hobbit came down to a 10-year-old boy? Unsure if she should publish the story, Susan Dagnall of George Allen & Unwin Ltd. gave the story to her son to read, and because he enjoyed it, Dagnall decided to move forward with its publication.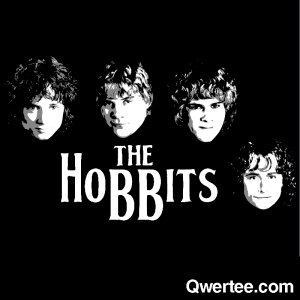 Although he had been writing about goblins and developing languages for years before he began writing about Hobbits, Tolkien suspected his idea for hobbits came from The Marvelous Land of Snergs by Edward Wyke Smith. Tolkien wrote that the Snergs were "a race of people only slightly taller than the average table but broad in the shoulders and have the strength of ten men." He also noted that Sinclair Lewis' character Babbitt had a homebody-like nature, which was also an influence.
Tolkien originally wrote Aragorn, or Strider, as a hobbit.  Imagine Frodo's first encounter with the mysterious hobbit Strider in the Prancing Pony! Doesn't quite have the same effect, does it?
Antagonists
Some of literature's more legendary antagonists were created from the most obvious and peculiar places.
Dracula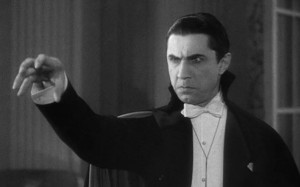 The name alone triggers shivers down the spine. It may be no surprise to you that Dracula originated from the Romanian word dracul, which means "the dragon' or "the devil'.
As Bram Stoker dug into Wallachian history, he happened across Prince Vlad III, or Vlad the Impaler.  Known for his brutality by impaling his enemies, it's estimated that Vlad killed nearly 10,000 people.
Vlad's patronymic name was Dracula, passed down from his father Vlad II Dracul, a member of The Order of the Dragon. These knights were tasked with protecting Christianity in Eastern Europe.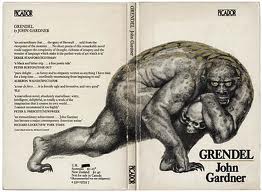 Grendel
In the Scandinavian epic Beowulf, the monster Grendel terrorizes a mead hall and slaughters those poor souls who happened to be drinking inside of it. The author describes Grendel as a grotesque creature descended from the race of Cain (who was the first murderer according to the Bible). Scholars debate the nature of Grendel – was he monster or humanoid? Some scholars even propose that Grendel represented enemies of the Geats, or even more simply, an outcast.
Moby-Dick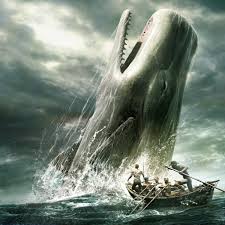 An enormous, albino sperm whale covered in barnacles that attacked whaling ships in the early 1800's served as the inspiration for Herman Melville's Moby-Dick.
Jeremiah Reynolds, an explorer in that time and who was thought to have inspired the character Captain Ahab, wrote of the whale Mocha Dick, describing how its attacks on ships appeared premeditated. It was rumored that Mocha Dick had around 20 harpoons in his back from the 100 or more encounters it had with whaling ships that sailed near the Chilean island Mocha.
The saying goes that legends are born, not made. But, as evidenced above, they certainly can be made – created from an idea half the size of a man, or as terrifying as a bloodthirsty albino whale.