A guest post by Brenda Sawatzky.

The key is to keep company only with people who uplift you,
whose presence calls forth your best.
—Epictetus
I'm relatively new to the world of writing, still a fledgling searching for my deep, commanding, authoress voice, beckoning readers to visit the world as viewed through my eyes. I long to be regarded among the Ann-Marie MacDonalds of fiction, the Erma Bombecks of humour writing. How do they do it? Is it a latent talent bestowed on a few lucky stiffs? A creative gene passed on from the early Neanderthal cave sketchers or Sumerian hieroglyphic scribes?
While I work out the troubling answer to that, I pen my thoughts, just in case while jotting down my grocery list one day I find myself crafting an exceptionally creative work of genius and say, "Eureka! I think I've got it."
I'm really too new to the craft to be plateauing just yet. From my position somewhere near the base of the steep, craggy hillside, the plateau isn't even visible. I'm still longing for the plateau. But I do understand what it's like to desire to do better, to keep my eyes focused on the prize, to search for the genius within. I've joined writers workshops, registered with an online writing course, looked to mentors, and created a blog to feel the thrill of finding forty-odd people in cyberspace who want to read my stories.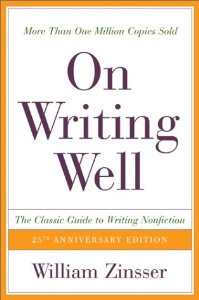 I've read books on writing, editing, and grammar. One of my favourites is titled On Writing Well, by William Zinsser. Zinsser says, "Writing is learned by imitation. If anyone asked me how I learned to write, I'd say I learned by reading the men and women who were doing the kind of writing I wanted to do and trying to figure out how they did it." And so, I turn to the great sages of the written word, authors who captivate me page after page with descriptive metaphor and sublime prose. Authors who know the craft of taking a simple grouping of alphabets and weaving them into a picture in my head that leaves me breathless and wanting more.
I look to classic novelists like John Steinbeck, carefully analyzing his ability to spend the first four pages of The Grapes of Wrath telling me that there was a drought and the crops were poor, and holding me mesmerized throughout. And I turn to Erma for a whimsical look at the everyday, who teaches me to find the ludicrous in the fundamental truths of life. And on to Ann-Marie for a sensory adventure, first allowing myself to be drawn deeply in, then re-reading, underlining and objectively dissecting under a microscope.
These authors, and others, uplift me; their words call forth my best. In a writing slump, I always turn to a good read, revelling in how their writing speaks to me and how I might imitate what they do.
But at times, even then, when the blank page of the computer monitor stares back at me, when I struggle for the bait to place on the hook of my opening line, when I've blown a circuit in my creative juicer, sometimes I just need to walk away. As writers we may not have an "on" button but we do have a "kill" switch, and sometimes it's best to turn off the computer and get our negative selves out of the way of the creative processes. Invention often occurs when we're not "in the lab." Answers often come when we're not looking.
Author Bertrand Russell described it succinctly: "If I have to write upon some difficult topic, the best plan is to think about it with great intensity—the greatest intensity of which I am capable—for a few hours or days, and at the end of that time give orders, so to speak (to my subconscious mind), that the work is to proceed underground. After [some time] I return consciously to the topic and find that the work has been done."
I do this by finding a physical outlet where I can quiet my mind from distraction—walking or cooking. Some of my best ideas come to me when lying in bed just moments before my brain shuts off for the night. The key is to have a pen and notepad beside the bed.
Other key creativity boosters are self-imposed exercises, such as focusing on an item in its simplest form and describing it in as many delicious, sentient words as possible.
Recently I discovered the Bulwer-Lytton contest, challenging writers to pen the worst possible opening line to a fiction novel. Entries come in from around the world and it's truly amazing just how crafty and creative bad opening lines can be. I've submitted a few and it's an enormously fun challenge. This, also, is great distraction that keeps my writing muscles flexed and oiled for the real task at hand—serious writing.
Most important of all is to release the steam from my self-imposed pressure cooker, to take my time, and to remember Zinsser's words: "You are writing primarily to please yourself, and if you go about it with enjoyment you will also entertain the readers who are worth writing for."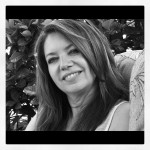 Guest Writer Bio:
Brenda Sawatzky is a relatively new, unpublished writer hailing from the wide-open prairie spaces of southeast Manitoba. She and her husband of thirty-one years are self-employed and parents to five kids (two ushered in by marriage). She is presently working toward fiction and non-fiction writing for magazines and manages 
a personal blog
.