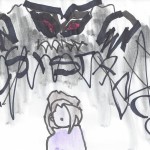 A guest post by Mary Villalba
The monster looms. The "to-do" list is long and the day short. Armed with coffee and good intentions I begin to tick off tasks. The pile before me like the Sorcerer's brooms inexplicably grows. By noon, I have managed to lob off more than just those items listed, but I have also laid down another twenty to fill the space between noon and eleven pm, when I will fall exhausted, but satisfied, into bed looking back on the day with pride in my productive behavior!
The problem? The have-to list crowds out the want-to list. I want to do a final edit on my first novel and fine tune the synopsis. I want to sell millions of copies of my book. I want to post "author" legitimately on my FaceBook profile. Why can't I?
Another writer and lecturer whom I greatly admire, Barbara Sher, came up with the term "resistance", which pretty much sums it up. What is it that creates resistance to doing the things you want to do? As an overachieving, type-A personality I have gone through my own life determinedly setting goals up on fence posts and shooting them off. At twelve I determined that I would live in the most exclusive neighborhood in Denver; at twenty-nine I moved in to the house I built there. When it became clear to me that there was a great need for services for the hearing impaired in third world countries a doctor and I created the World Hearing Network, which is today the most successful outreach program for the hearing impaired in the world. I decided the Rocky Mountain District of Kiwanis should have a female governor at the helm, and became the first female elected to the position in eighty-five years. The ridiculously long list of accomplishments goes on and on. It should be easy for me to apply the same ambition to my writing, but it isn't. So, as much as I hate to be introspective, it must be time for me to look at why I am holding myself back.
Yes, I am the reason I have not overcome the monster inertia. We, I, reach plateaus where the level of risk and reward become just about even. I don't anticipate a greater reward for my writing than there is risk in exposing my inner-self and my writing to others; so I stop. I suppose that if there was a champion cheering me on with a contract for a million books I might be more motivated to take a chance on myself. Risk versus reward. Ah ha! In the rest of my life I create my own rewards, but when it comes to writing I can't envision a real world reward coming my way.
Crawling back into my head and rummaging around I see the box labeled "get a job". When I open it up it contains letters from parents who grew up pre-depression era. They want me to set concrete goals and they want me to be realistic about what I can and cannot do. The letters indicate they don't think I can live in the neighborhood I picked, they don't think I can build my dream empire, but, wait………I did! They were not my champions, I was my own champion.
In my mind, I set that box on fire and sweep the ashes out of my head.
Hmmmm; now what? See the problem, solve the problem, move on! Eureka! I can approach writing the same way I have approached every other goal in my life. So, today, right now, at the top of my to-do list I have written "finish synopsis." It will get done today, because I will give myself a reward for getting the task done and because the risk of negative feedback burned up in the mental box I'd been carrying around for the last sixty-five years!
Take a look in your own attic and see what you can clean out! Then get to work!! You have a lot to accomplish and I, for one, will be your champion! I believe in you and know you can do it!! And, BTW, I'm posting "author" on my FaceBook profile right now!
Guest Writer Bio: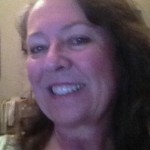 "It's about time" is a good description for taking up novel writing at her age!  Mary started writing stories and poetry when she was about six years old, and over fifty years of her professional life as a real estate broker and owner of her own strategic marketing company she has used language as a communication tool, even holding press credentials, but writing a novel was beyond her wildest dreams.  It was a group of inspired writers half her age who threw her off the cliff and into the waters of authorship.  She is very grateful they didn't stop to ask her if she knew how to swim!