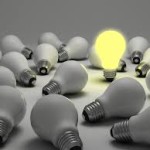 Just this month, NYT Bestselling Author, and well-known author mentor David Farland wrote an excellent post titled "A Question of Balance".  He opens by saying, "How do you develop as a writer? It requires a balance of study and practice."
That's exactly what I've been thinking about this month as I prepared this post, and I highly recommend you read his blog.  If you're not signed up to receive his Daily Kicks, you should consider it.  His wisdom and advice is one of several factors I point to in helping me break through obstacles in my writing.
When I first started writing almost eight years ago, I took the stubborn approach that all I had to do was write, and write and write, and eventually I'd get there.
And so I tried.
Working pretty much in a vacuum of my own little world, I plowed ahead and wrote my half million throw-away words.  Sure I improved many skills related to the actual craft of writing words on a page that make sense and, not knowing any better, figured I was at the top of my game.
The only problem was, no agent wanted my 300,000 word ginormous epic novel, and I couldn't figure out why.
That was my first big obstacle, and I could not overcome it by just writing more – which I continued to do anyway.  Just like David Farland said in his blog, I needed a better balance – some training to go along with the writing – to learn to work smarter instead of just harder.
That's when I reached one of those milestone events in my writing career:  I took David Farland's Professional Writer's Workshop.  I found out about it by listening to Brandon Sanderson's weekly podcast Writing Excuses, which I also highly recommend.
It was only with the knowledge I gained at that writing workshop that I recognized the flaws in my first book (weaknesses in the plot, waaaay too long, etc).
That's when I faced the second challenge:  What to do next?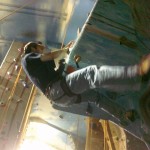 Here, stubbornness kicked in again and provided the answer.  Time to get to work.  I threw away all that initial work, that entire novel, mined some pieces that were salvageable, and totally re-designed the novel from the ground up.  That new novel, now titled The Sentinel's Call, is in the hands of my agent, who will hopefully find a home for it.
In the meantime, I've since written 3 other novels.  In each project, I've faced additional hurdles.  Sometimes the answer was to get stubborn, plant butt in chair, and write like mad – like last November when I had to re-write 80% of my YA novel.  In six weeks, I pounded out over 75,000 new words, and edited another 50,000.
Other times I had to get smarter, like when I signed up for the Superstars Writing Seminar– again, highly recommended.  It's the best place to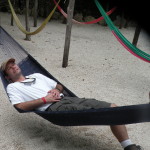 learn the nuts and bolts of being a professional author – the business side of writing.  Or, when I studied other writing books – like Story Engineering by Larry Brooks, which I found extremely helpful.
Over the past eight years, I've found the best way to overcome the regular obstacles we face as we strive to become professional writers is a balance of stubbornness – just sit down and write; and an ever-increasing foundation of knowledge gained by studying, attending seminars and workshops and by networking with other writers.
I just wish I'd started the focused learning aspect sooner.
Depending on what stage we are at with our projects, or where we stand in our writing career, we'll need a different answer to break through whatever obstacle we're facing.  What is your biggest challenge right now?  Do you know yet if you need more stubbornness, or more learning to overcome it?