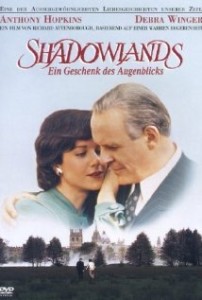 When asked why I write, a favorite quote comes to mind from the movie Shadowlands. "I pray because I can't help myself. I pray because I'm helpless. I pray because the need flows out of me all the time—waking and sleeping."
My answer for writing is much the same. I write because I can't help myself. I write because I'm helpless. I write because the need flows out of me all of the time—waking and sleeping. I write to understand. I write to process. And in writing I find peace and clarity.
A couple years ago, just before I picked up writing again, I had lunch with a dear friend. She told me that she had been depressed and was struggling in her marriage. I gathered that she had been contemplating suicide. Around that time I had a phone conversation with her husband who indicated that he had also been depressed and had toyed with the idea of suicide. Perhaps this hit me so hard because just a year earlier, a good friend of mine had ended his life. The idea of two great people wanting to die weighed heavily on my mind. Of course I offered encouragement and support and plead with them to get some psychological help. I believe they did and to my knowledge they're doing better, but the thought of taking one's own life continued to demand attention in my mind until I dealt with it in writing.
It was the first thing I had written in several years, a piece of flash fiction. I've never told anyone the meaning of the story until now. The underlying thought that my discovery-writing mind concluded was this:  who's to say that after the fact, after the suicide is complete, that anything changes? I mean, if life does continue after this existence, who's to say that the problems, the depression, and the trials of this world end with this life?
I'm sorry, this is probably too philosophical for a writing blog, but my point is that writing has taken a question, a conflict in my mind and processed it through my tapping fingers into text. Since writing, The Passing Therapist, I've processed many stressors the same way. I've started a couple blogs where I post my developed thoughts.
The best part of it all, even if no one reads what I have written, is that I am finding myself happier. Writing has become my sanctuary, my confession. Writing helps me realize that those things that I stress about are not as bad as they seem and easily dealt with when my mind is clear and resolved. The resolution comes after I have conquered the conflict through prose. Writing is my therapy. I write because the need flows out of me all of the time.