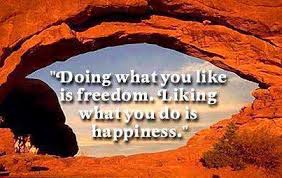 Merry Christmas!
This is my favorite time of year.  I love Christmas and everything it stands for.  It is a time of good cheer, family, and giving, regardless of religious belief.  I am religious, so I celebrate that part too.
It struck me this week that Santa represents one of the best examples of someone making a crazy career choice and turning it into a successful, long-term enterprise.  Many people regard writers in the same not-quite-connected-to-reality category as Santa Clause.  And when we first start out, it can be hard to see past the detractors and the naysayers and keep pursuing a passion that has absolutely no promise of producing any financial return.
I'm a perfect case in point.  I've been writing for almost ten years, and my expense-to-income ratio so far is so lopsided, it's laughable.  And yet here I am, still writing.
I love it.
I love stories.  I love consuming them in every form, and I love creating them.  Not only do I love to write, but I've set ever-challenging goals to drive myself along this writing path.  It may be a long road, but it's a road I'm happy to travel.
I'm not the only one who believes that working at what we love is the best possible work choice.
~~~~~~~~~~~~~~~~~~~~~~~~~
Love. Fall in love and stay in love. Write only what you love, and love what you write. The key word is love. You have to get up in the morning and write something you love, something to live for.
~Ray Bradbury
~~~~~~~~~~~~~~~~~~~~~~~~~
There is no scarcity of opportunity to make a living at what you love; there's only scarcity of resolve to make it happen.
~Wayne Dyer
~~~~~~~~~~~~~~~~~~~~~~~~~
If you are not doing what you love, you are wasting your time.
~Billy Joel
~~~~~~~~~~~~~~~~~~~~~~~~~
2014 was a banner year for me.  I set extremely high goals, and succeeded at many of them.  But what really made the year was that I managed to work more hours writing than I did at my consulting job.  I've been working toward this milestone for years, but I reached it almost without noticing.  I was so busy writing and doing, that I didn't pause to reflect until I had already made the shift in my schedule.
The purely pragmatic side of me admits to nervousness as I allow my consulting business to trend downward to make more room in my life for writing.  My computer work is still how I pay the bills and support my family, and it's a job I really enjoy.  However, I LOVE storytelling.  Despite long success in computer-related fields, I made the choice to move toward writing as a full-time career.  It's taken a very long time to get to this point, but to me it's worth the effort.
Loving this work means I Work at it.  This year, I completed three new novels (I set the goal to complete four), along with a lot of other work, including a frantic juggling act preparing novels for a fast-approaching publishing blitz.
2015 will be even bigger.  Eight novels published in eight months is the goal, and I'm doing everything in my power to reach it.
I love writing.
So I'll work harder at this job than any other.
Do what you love.  Commit to it and let nothing stop you or convince you that you can't.
It may take a while, but the time's going to pass anyway.  Why not use it working toward a goal that means something to you?