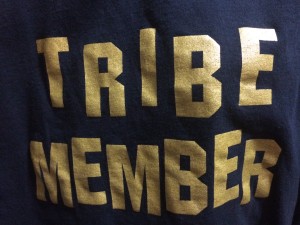 I'll never forget that day in 2012 when I became part of a tribe. I walked into the hotel conference room and scanned the wide array of books on the back table. Then I noticed the Star Wars Jedi Academy Trilogy I had read in high school written by Kevin J. Anderson. I was both excited and intimidated by the talent I would meet at the Superstars Writing Seminar about to start.
Finally a familiar face entered the room, Colette Black, who had invited me to attend. She was greeted by an energetic fellow who asked, "Where's Jace?"
I was awe struck. Had someone actually asked for me by name? Colette pointed at me and the gentleman introduced himself as Kevin J. Anderson. I remember tripping all over myself and then having one of those Chris Farley "that was stupid" moments in my head.
As the seminar progressed I learned that I was amongst friends. I had found my people. These professional and aspiring writers liked what I liked. But that didn't necessarily make us a tribe.
I had been a part of groups before with like-minded folks, be it religious or civic or nonprofit. But each of these seemed plagued with unnecessary drama. Gossip and backbiting usually undermined the group's endeavors.
My tribe was different. It didn't much matter where I was in my writing endeavors; everyone seemed eager to help me be better.
Being a part of the Superstars Tribe has been a great experience, not only for my writing career, but for life.
There are two sides to a tribe. The benefits of having a tribe are exceptional. And the opportunities that come from being a good tribe member are equally wonderful.
In case you're curious, this is how to Tribe:
Be humble. When you need help, ask for it. A tribe is full of members that want to help you, that believe in you, and will do what they can.
Be grateful. It's just good manners. Acting entitled won't get you very far.
Be teachable. Feedback is a gift. And don't forget to be grateful.
Be open minded. A good tribe will offer a lot of diversity which also means that there will be ample opportunity to learn if your mind is open to it.
Be willing. When an opportunity comes to help another tribe member, do it. Offer what you can, even if it's just a hug.
Be dependable. When the tribe is counting on you, make sure you deliver. And if you can't, remember to be humble and then to be grateful.
Be supportive. It's not a race. We aren't in competition. Root for others in the tribe. Celebrate their accomplishments.
Be sharing. Let others hear and participate in your successes. This is easy if you remember to be grateful.
A final thought. When I attended my first Superstars, I roomed with a great guy. We stayed up late talking about all kinds of things, some of them writing. Don Hodge knew how to Tribe. He helped me and others be better people and now his memory will help many more. I learned today of the Don Hodge Memorial Scholarship to attend Superstars Writing Seminars. Thank you Don. And thank you Tribe.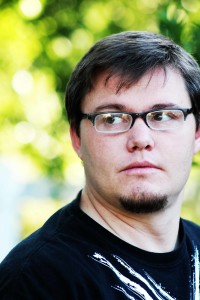 I live in Arizona with my family, wife and five kids and a little dog. I write fiction, thrillers and soft sci-fi with a little short horror on the side. I've got an MBA and work in finance for a biotechnology firm.
I volunteer with the Boy Scouts, play and write music, and enjoy everything outdoors. I'm also a novice photographer.
You can visit my author website at www.jacekillan.com, and you can read some of my works by visiting my Wattpad page.