Guest Post by Tracy Akers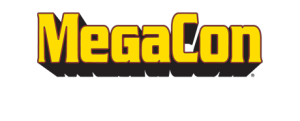 "I've been in terror of you and your dogs for over thirty years, Farmer Maggot, though you may laugh to hear it. It's a pity: for I've missed a good friend." Frodo from The Fellowship of the Ring.
For those of you familiar with the story, you know this quote is where Frodo acknowledges his previous misjudgment of Farmer Maggot, a man who beat him as a youth for stealing mushrooms, then set his dogs on him. As a result of the punishment, Frodo feared Famer Maggot most of his life, until a series of events proved Maggot to be both ally and friend.
I was invited by award-winning fantasy author Scott Eder to share my thoughts with you regarding MegaCon, one of the largest multi-genre science fiction/fantasy conventions in the South. What does this have to do with Frodo and Farmer Maggot? you ask. Not much, yet more than you might think.
I personally know many people, including authors, who have never been to a science fiction or fantasy convention. To them, conventions are for geeks who live in their mother's basements, or actors who are past their prime. In other words, Galaxy Quest—but without the cool parts. Maybe they think conventions are too expensive, so not financially worth their time. Maybe they think they won't fit in, or that these types of events are beneath their ambitions. Regardless, those are unfortunate misconceptions, as a wide variety of creative individuals attend fantasy conventions, providing a vast array of professional opportunities. For writers in particular, multi-genre conventions such as MegaCon, an event held annually in Orlando, offer numerous chances to network, increase writing skills, promote books, inspire stories, and develop new relationships. (You noticed I didn't include make money? That's because authors should think of conventions as investments in their writing future, not as a means of making a quick buck.)
MegaCon has been consistently productive for me as an author, and I've been working it since 2006. That doesn't mean I sell hundreds of books there every year, nor does it mean I always recoup my expenses. Conventions are not cheap. Even if you're a guest author who doesn't have to pay for entry to an event, there are still plenty of costs involved. Transportation, the type of vendor space you select (if any), whether or not you are sharing booth/table expenses and hotel accommodations, and the cost of books and promotional materials, can result in you spending several hundred dollars or more.
If you think this is expensive, I certainly won't argue with you, but if you're an author hoping to spread the word about yourself and your books, you should try not to think of the expense as Farmer Maggot setting his dogs on you. Instead think of it as the potential for new friendships, networking opportunities, and future sales, even if it takes an upfront bite out of your pocketbook. (There are always ways to tame the beast, even at large events like MegaCon.)
Still not convinced? Consider the following: According to the MegaCon website, their attendance in 2015 alone was 95,000! That's 95,000 opportunities that could walk past your table more than once, and that's not even counting the opportunities available to you from the hundreds of vendors who are, by the way, always generous with convention information. With any investment, you typically go into it with the goal of making a profit, or at least recovering most of your expenses. If you go to MegaCon thinking book sales is the only way to determine your success, however, you will be mistaken, and maybe even a little disappointed. Let's take a closer look at what that means.
In a vendor room of over 500 dealers (yes, that's how many MegaCon has) your books will not just be competing with other books. They will be competing with action figures, celebrity autographs, t-shirts, art, anime plushies, and more. That's why it's often tempting to stay behind your table in order to sell. Sure, you might sell all your books that weekend and make a profit, or you might sell enough to recover some of the expense, but either way, the experiences and opportunities you gain there, even away from your table, can prove to be invaluable to you as a writer.
It's hard not to think of table sales when doing events like these. I am often hesitant to leave my space, not only because I'd hate to miss a sale, but because it means someone else will have to look after my table for me. When I do step away, I remind myself that every person who picks up my business card is still a potential customer, perhaps not at the event itself, but down the line when they look up my website or decide to buy my book in e-book format. For every minute I'm away, I do risk losing a sale—that day. But if while away I gain information that is of interest to me, am invited to be on a future panel, learn of another event, or gain a new professional contact, was the loss of that sale really so great?
At this writing, MegaCon just updated their website for 2016. Though it is not yet complete, it does include the online applications for vendor space, which range from $295 for an artist alley table (you qualify if you are self-published) to $1025 for a 10 x 10 retail corner booth, with other choices in between. You can reserve space with a deposit and pay the balance later, which is really nice since not all events offer this. If you are interested in purchasing space, I recommend you submit your application as soon as possible. MegaCon gives current vendors the opportunity to reserve space for the following year at the end of each event, and many of the vendors from 2015 have already done so. Next year MegaCon will be held for 4 days instead of the usual 3. One more day of marketing, right? The dates are May 26-29, Memorial Day weekend, so mark your calendars. For additional information, visit the MegaCon website at megaconvention.com.
MegaCon was one of the first conventions I participated in as an author. Since then, I have been to many, some small, others large, but few that I did not feel were worth the investment. Through events like these, I have met hundreds of authors and other professionals in the field, gained knowledge and insights from panel discussions, developed a better business sense, been exposed to a wide variety of creative endeavors, and met kindred spirits too numerous to count. If you're still not sure, visit MegaCon next year, talk to authors, guests, and vendors, and see if it's right for you. I will be there, and happy to answer your questions!
Tracy A. Akers is the award-winning author of the Souls of Aredyrah fantasy series for young adults. She grew up in Arlington, Texas, but currently makes her home in the rolling hills of Pasco County, Florida. Ms. Akers has been a guest author at major book events, writers' conferences, and sci-fi/fantasy conventions, and was on the steering committee for Celebration of the Story, a literary event held at Saint Leo University. As a Florida Book Awards winner, she was acknowledged for her contribution YA literature by the Governor of Florida during the 2008 Florida Heritage Month Awards Ceremony. Her books have been included on the Florida Department of Education's "Just Read Families" Recommended Summer Reading Lists. Ms. Akers is currently working on a new YA trilogy, a novella with ties to the Souls of Aredyrah series, and several fantasy short stories. She can be reached through her website at soulsofaredyrah.com.