A Gust A Guest Post by Lissa Woodbury Jensen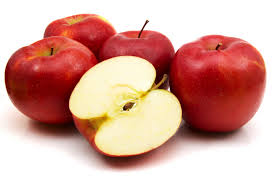 "Mmmmm, apples are the best fruit on the planet," my eleven year-old son announced one morning.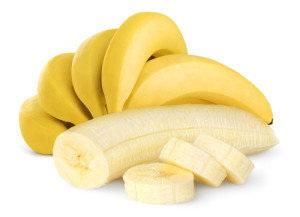 "No way!" His twin brother gave him an incredulous look. "Bananas are waaaay better. Apples are boring, just like you!"
The fight was on and they disappeared, squealing, into the living room.  I was left pondering my own preference for the tangy perfection of ruby red grapefruit.
I can't help but remember their argument as I prepare to leave for Salt Lake City Comic Con in a few weeks. I have been to several different cons and am always amazed at how alike they are, and yet different at the same time. I find it intriguing to learn peoples' preferences and to witness their declared vehemence toward one con or another. Like fruit, cons are generally born from the same ideation, yet vary in popularity from one attendee to the next.
Having lived in the Salt Lake area during my adolescent years, I enjoy attending SLCCC. I stay with family, renew friendships, and immerse myself into promoting my favorite publishing company, WordFire Press. I remember when I attended my first SLCCC. I had participated in smaller cons, but was ill prepared for the suffocating crush of fans, cosplayers, and celebrities that descended on SLC like an R-5 tornado.
Earlier in the summer, I had participated in both FantasyCon and WesterCon. WesterCon was civilized, organized and, at times, a bit "high-brow." I sensed an elitism that made me uncomfortable. It was nicely done, though somewhat sterile in my opinion. As I moved from venue to venue, I felt insignificant and out of place. For me, it was an interesting, yet "empty" experience.
FantasyCon, on the other hand, was everything I could dream of for "my" perfect Con. It was passionate and artsy with spacious halls filled with enormous dragons (fake, of course), mythical creatures, fairy kingdoms and fire-wielding warriors. In spite of its magnificence, everyone kept saying how "slow" it was. I chalked it up to the Con being rather new on the scene. I didn't mind. In fact, I preferred it.  The pace was leisurely and enjoyable. I had plenty of time to talk with other vendors, stroll through the eclectic displays, and soak in genius at every turn. The organizers outdid themselves in fantastical ambience.
Imagine the contrast when I arrived at SLCCC a month later and could barely navigate my way from one aisle to another. There were myriads of booths, vendors, panels, and special guests. One had to shout just to be heard in conversation.  Long wait times to get a good seat for panels were inevitable.  I will never forget the afternoons when I felt like the proverbial salmon trying to swim upstream, yet not moving at all. I stood in the aisle next to the booth I was working and felt crushed on all sides. It stayed that way for hours. I went home each night, dazed and bedraggled.
This past spring, I experienced the delightful WonderCon in Anaheim, California. It was busy, yet held enough space for one to meander through the displays without being pressed into a human pancake. There were booths galore, clever artwork, displays and entertainment. The ambience was fun and clever.
Of course, there are many more Cons, but I think I've illustrated my point.  It is next to impossible to compare them. As with my twins' apples and bananas, we all have different tastes and preferences. My boys still quarrel over which fruit is better. Con attendees will argue into the night over "which Con is best."
There are small cons, medium cons, political cons, overseas cons, gaming cons, and the list goes on. Ask fellow writers and fans which con is their favorite and you will get a long list of different choices. In fact, therein lays the appeal. Fruit salad would be boring if it were all apple slices. One con would be the same as the next and the appeal of attending would be almost non-existent. Even the same con will vary from year to year.
This year's WorldCon, which I had planned to attend, had a divisive agenda and set some important precedents. I doubt the organizers knew of its political importance when originally scheduling this con. In the end, I was unable to go but watched the proceedings with great interest.
SLCCC will be the first of many cons I attend this year and I eagerly await the opportunity  for new adventures. As always, it is fun to compare each con because you never know what's going to happen. I will always have my favorites, though.
Excuse me while I go have some grapefruit.
Guest Bio:
Lissa Woodbury Jensen lives in Alaska and loves imagining the impossible. Her initial career was in theatre arts. She did some filming in Los Angeles, but her primary love was the stage. In addition to performing, Lissa directed and choreographed many Broadway hits. She began her writing career by authoring short plays, dramatic presentations and original musical productions. She now concentrates solely on fiction. She loves to write about flawed characters that redeem themselves. Her favorite quote is from the movie Chariots of Fire: "God made me fast; and when I run, I feel His Pleasure!"