Jimmy Buffett sang "I need protection from the things in my head" in his song "Vampires, Mummies and the Holy Ghost."  In the song, the character's imagination proves to be far more frightening than any real-life horrors–even the murderer who lived on the character's block!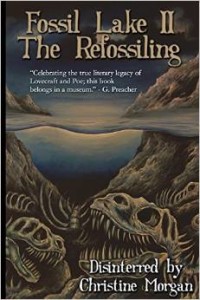 The key to writing a great horror story isn't buckets of gore or even necessarily a creepy new monster.  It's the ability to make the reader's imagination your ally.
Few things are as terrifying as the unknown.  When you leave gaps in your story for the reader's imagination to fill in, they will almost always imagine something far creepier than you could describe, unless your phobias and reactions are identical to theirs.  Over-familiarity breeds contempt, taking horror into camp.  Sometimes this takes place because a description is too detailed, too unbelievable, and crosses the line between spooky and silly.
Use suggestion.  Hint, rather than stating outright.  Make your readers and your characters consider multiple possibilities.  Which ones are true–if any?  What if it's something else entirely?  Build suspense by describing sounds, shadows, scents, movements, and leave readers and characters wondering for a while what is causing them.  Maybe it's nothing.  This time.
By leaving spaces like these for your readers to use their own imaginations to "fill in the gaps," you'll not only have readers flipping ahead to see if they were right, or to find out what happens to your characters–you'll also give them the opportunity to project their own worst fears into those spaces, to imagine their greatest terror, or to struggle to conceive of a horror so great it defies description.
We all know what a vampire is, and a werewolf, and a zombie…these monsters are hard sells in certain markets, now, because they've been used so often and become so familiar to the general public that it's a lot more challenging to make them fresh and scary.  We've all seen movies where the "monster" is obviously a person in a suit, and instead of screaming, we laugh.  Or when the topic of shapeshifters turns to were-bunnies and were-deer, we giggle.
Except.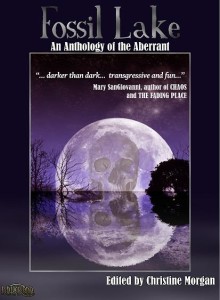 Imagine the anxiety, the constant panic attacks, seizing you out of nowhere and causing your skin to twitch.  You can feel the claws under your fingernails, the stretch in your tendons.  You can smell your great-aunt cooking a pie that reeks to you of corpses.  You are prey, constantly, and you can never relax, never calm down, even though you know that the mere act of being picked up off your feet can be enough to kill you.  To keep it together, you chew.  Constantly.  It helps.  A little.
…I think being a rabbit would be terrifying.
Again, your reader's imagination is your ally.  If your readers can identify with your characters, see through their eyes, feel what they feel, then suddenly were-bunnies aren't humorous at all, not next to the horror of constant panic attacks and the feeling of being an animal underneath your skin…a skin that threatens to shed itself without warning….
Buckets of gore and gruesome-looking beasties will never be as frightening as wondering what it might be like if something scary happened to you.  Wondering what might be lurking out there in the dark, or worse, what might be lurking inside your own skull, waiting for some unknowable cue to activate and change your life forever.  What could be the cause?  And what might happen to you next?
You don't know.  You have to imagine.  And often, the things your own mind comes up with are the scariest things of all.
About Mary:
Mary Pletsch is a glider pilot, toy collector and graduate of the University of Huron College, the Royal Military College of Canada and Dalhousie University. She is the author of several previously published short stories in a variety of genres, including science fiction, steampunk, fantasy and horror. She currently lives in New Brunswick with Dylan Blacquiere and their four cats.