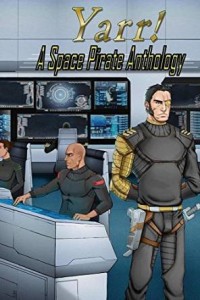 Yesterday we talked about some problems you can run into with beta readers.  At one end of the spectrum is the emotional cheerleader who'll be upbeat and positive about your work, but won't give you any helpful feedback.  On the other end is the put-down troll who has nothing nice to say about your work.
To find the beta readers in the middle, here's some helpful hints.
Be clear what you want from a beta read.  "I'm looking for detailed feedback.  I need honest critique to make this book the best it can be.  I trust you to tell me about any parts you find confusing, any things that didn't work for you, or any places where you felt bored."  Give examples.   "I appreciate your support.  I value a thorough critique more than a pep talk.  I'm relying on my beta readers to help me find things to improve.  Do you think you can provide me with this kind of critique?"
Sometimes I also tell my beta readers what I don't need.  Some folks aren't particularly good at correcting grammar, but they're great for talking about plot, dialogue and character.  "I don't need you to worry about grammar or typos – what I'm looking for is how you respond to the characters, your thoughts about the plot, and any parts where you felt confused about what was happening."
You might have supportive family members, friends and/or partner who aren't usually readers, or who don't know much about writing, or who aren't familiar with your genre.  These are the people who will probably ask to read your story, but won't know enough about technique to be able to describe what works and what doesn't.  Aunt Jo might be great for cheering you up when you feel self-doubt, but don't rely on her as your only beta reader.
Conversely, don't bother with anyone who hasn't given you a useful beta read in the past.  You might get a Negative Nancy once, but you don't need to go back to them for more.
Similarly, if there's someone in your circle of associates who volunteers to beta read, but they have a reputation for being unreliable, then don't count on them to be your only beta reader.
As a beta reader myself, I've noticed that it's very easy to deliver a beta read that looks like a "laundry list of problems."  Some methods of communicating flaws are more polite than others.
I always begin by talking about aspects of the manuscript that I liked.  I conclude in the same way.  My military leadership courses called this the "Sandwich method."  The reader will begin, and end, with a boost of confidence that will mitigate their emotional response to the problems in the middle.
Similarly, if I find something in the story that I really liked, or that I thought worked well, or that made me curious, I mention it in the notes.  I think beta reads should point out what's really good as well as what's bad.
I've also noticed that if I'm rushed for time, I tend to focus on the flaws – the main point of the beta read—and don't have as much time to praise the good stuff because I'm racing to finish by deadline.  This is another reason to take jobs where you can afford to take your time and talk about positive aspects of the work.
If you're asked to be a beta reader, remember that your professionalism will reflect on you.  Do as good a job as you'd want someone else to do on your manuscript.  If you suspect you won't have time to do a thorough critique, it's better to decline the job when you're first asked than accept and flake out right before the deadline.  And if the person doing the request is asking for something unreasonable – a one-day turnaround, or trying to get you to do an editor's work for free – save yourself the grief and politely decline.
Beta readers can help you improve your writing tremendously.  Once you find some good ones, keep those relationships strong!  Show your appreciation for your beta readers' work, and you will be rewarded.