Kids ask the darnedest questions, am I right? Maybe. But when it comes to strange questions, writers got kids beat. The sheer breadth of oddities a writer needs to research to pull off a convincing story is staggering, which is why you occasionally hear from writerly types who get worried that their Google search history might land them on a terrorist watchlist. They may have to look up information about how to make bombs, or how fast bullets travel, or how long it might take for a person's blood supply to pump out of a slashed carotid artery… I'm telling you, it can get dark.
Google's great and all, but it's nice to be able to rely on a flesh-and-blood specialist sometimes. Like a medical doctor, for example! A few years ago, I wrote the following email to a doctor friend:
I have a gruesome question for you. Basically, I have a character who was shot in the chest with a rifle and died five days ago in story time. Now that character makes a reappearance, possessed. I'm trying to describe the appearance and general condition of this individual, but I'm just not sure what kind of decomposition is reasonable to expect after five days. Potentially a relevant story point is that the being who possesses my character can only occupy the dead body for a short time before it completely breaks down biologically, therefore rendering it an unsuitable host. Do you have any general guidelines for me?
Because of course someone with a medical degree will have an answer to this question. I'm sure the intricacies of zombie decomposition are among the first things a medical student has to learn.
But, you know, this particular question was unavoidable. It hadn't occurred to me until I got to the scene in question that I really didn't have any personal frame of reference to know how quickly a human body decomposes. And there wasn't any way for me to effectively pull off the scene without this information. This was a case where my best guess just wasn't good enough.
My friend acknowledged that his particular field of medicine didn't bring him into contact with these kinds of bodies (disappointing), but despite his general ignorance on the particulars of neglected corpses, he was able to drop the following knowledge bomb:
By that point the body would have started to expel gases from anaerobioc metabolism; you'd see some changes to the skin, like sloughing, and loss of hair. The eyes would be sunken and there may be some insect activity. There would be rigor mortis, and the wound itself would show some more advanced decomposition than the rest.
If you're a writer, that short but fantastic paragraph really fires the imagination. I got a lot of mileage out of that description.
So during your wanderings out in the real world, keep your eyes peeled for police officers, medical doctors, paramedics, people who work in forensics (not the accounting kind), etc.—and be extra nice to those folks. You never know the next time you'll need to hit them up with a gruesome question of your own. After all, sometimes it's best to keep your darker imaginings off Google's radar.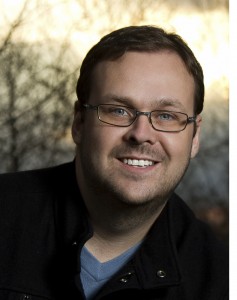 Evan Braun is an author and editor who has been writing books for more than ten years. He is the author of The Watchers Chronicle, whose third volume, The Law of Radiance, was released earlier this year. In addition to specializing in both hard and soft science fiction, he is the managing editor of The Niverville Citizen. He lives in Niverville, Manitoba.