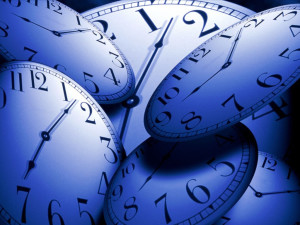 There's a schedule we keep in our house that is to say the least, busy.
I'm sure many of you reading this will nod your head right along with me when I say that my entire week, every single week, is pretty much mapped out by the needs of my family and the coming things in our schedule that make me simultaneously a tiny bit crazy, and very thankful for the iPhone calendar.
The neat thing about the busyness, is that I'm thrilled by what it entails.  My oldest daughter is a World ranked Black belt in Tae Kwon Do.  We travel all over the country, and Canada for tournaments.  It's fun and exciting to watch her continue to do so well.
The not-so-neat thing, is that the regular practice and classes she needs and wants take up the majority of that schedule.
I have a younger daughter that seems to fall into the cracks of: "what can I do" or  "when is it my turn?"  It's definitely a subconscious worry of mine, that she gets pushed into the background.  Often, and unintentionally.
That can also be said for my creative endeavors.
I put my family first in everything.  Except on those days when I push for me — like in attending Superstars Writing Seminars, or to help at a Comic Con.  But every time I do — I feel like I'm betraying the family I'm not with.
And every time I choose my family over writing or drawing, I feel I'm betraying the family of characters and stories in my head.
The balance between these is what I most struggle with as an author/artist/wife/mother.  The same questions that I worry about for my little girl, are the very same I have to ask for myself.  What can I do to make more time for writing?  When will it be my turn?
When 2015 was yet to begin, as most people were making New Year's resolutions, I had an overwhelming feeling that 2015 would be the year I finally would publish something.  I had no idea what that something would be, but I felt this indescribable joy.
That feeling did turn into reality.  But I struggled throughout the year to continue to find the time to write and draw.  Even in writing this post, I had to fight to work it into the schedule, and felt terrible about how long it took to come up with the idea.
And that's when I realized,  I need to just stop worrying.
I am the kind of person that will feel bad about things not in my control.  The kind that will beat herself up for not doing enough. I also have to continuously tell myself it's okay if I don't finish everything on the to-do list.  I have seriously had to remind myself that the things I do for my family are enough — that they are great things.
There have been many nights I've gone to bed (always the last, several hours after the house is quiet) feeling absolutely sick at not creating something.  Anything.  Even just one sentence.
It's taken years to realize that that is okay.  That what I do has value, even if it's heading the routine that keeps the schedule humming.  Or finding, then working in ice skating lessons for my youngest.
I need to just stop worrying.
That's what I've found this year most of all.  The thrill of seeing my name on the cover of an anthology with several friends is a dream come true.  But getting there, I had to work around and through the schedule to create the time to brainstorm, write, edit, and deliver that piece.
Somewhere in this year — where I continued to berate myself for not doing or being enough — I coauthored a book that I also illustrated, I drew a cool tattoo, I wrote my eighth novel (during NaNo this last month) and I'm currently working on illustrations for a friend's novel.
I don't know how I did all that.  I don't know where or when.  But I did.
I just need to stop worrying.  Because I somehow, always can find the time.  It's there.
My house stays clean, (I can't work on anything for *me* if it isn't… just can't.) my family schedule stays running, and I get to do the things I love.
As I get ready for 2016, like last year, I feel the overwhelming sense of getting something else out there in the publishing world will happen.  I don't know what it is yet, nor do I know how or when it will appear.  But I do know, I'll find the time for it — somewhere.  And along the way, I may get to see my oldest become a World Champion, my youngest start playing hockey, and my husband actually take a full family vacation.
Just stop worrying.  You will find the time.
If that's the one thing I can give to my writing friends, I think I did good there too.
About the Author:  Victoria Morris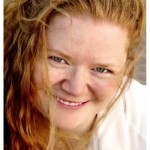 Victoria lives on the edge of a misty magical forest in the Pacific NorthWest with one husband, two daughters, a big white dog and one huge resident bald eagle that likes to circle over her house when she brings in the groceries. A lifelong artist and writer, Victoria is building a universe inside her head that has taken form in a six book fantasy series, with a middle grade trilogy on the side. While illustrating the world and all its characters is always on her mind, she draws portraits in her spare time to relax. Find out more at www.VictoriaDMorris.com.