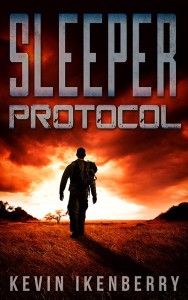 In October 2014, I signed a contract with Red Adept Publishing for my debut novel, Sleeper Protocol. From February of this year until September, the publisher's amazing editing team worked with me through six content edit passes and four copy-editing passes. I could say, without lying, that I learned to love the editing process because of the awesome team I had in place. But what I learned this year to improve my craft was that sometimes you have to let go.
You see, Sleeper Protocol went through it's early stages several years ago as a short story and then novella entitled "Walkabout." Every time I worked on the basic idea, there was so much more to tell. I fell deeper and deeper in love with the story as I wrote. Strong feelings during the writing process are good because they take us deeper into the scenes, the motivations, and the surroundings of our story. When I made a sweeping change to the story and "appointed" a new antagonist, the book took off. When I submitted the manuscript to Red Adept, I was understandably nervous but I believed that the book's title, first line, and entire plot would get the publishers attention.
I was right – but one out of three ain't bad.
In one of the very first conversations I had with my publisher, the working title of Walkabout had to go. There were too many other books out there with the same title or a variation thereof and finding it could present a problem to prospective readers. To my surprise, this wasn't that difficult to swallow, except that I spent about two weeks trying to use Walkabout in every possible title combination. Nothing worked. I decided to put off searching for a title until the content edits were completed. I spent weeks brainstorming a new title only to find that my publisher and I both came up with the same possible title, and Sleeper Protocol was officially born.
During the editing process, though, I learned the biggest lesson of all. We're told to put everything we have into the hook. The right voice, descriptions, and purposeful prose will bring the reader in, right? I created what I thought was a great first line only to have my editor immediately tell me it had to go. There was a POV inconsistency in it and it led the reader in the wrong direction – but in my mind it was perfect!
And there was no point arguing about it. My content editor was exactly right. We made the change and re-tooled the first few lines and made the opening stronger. When the very first line gets the ire of your editor, it's easy to think that the rest of process will be horrible. To the contrary, it gave me a tremendous boost of confidence that she loved the book enough to say "Hey Kevin, let's do this differently."
The lesson: don't hold on too tight. Yes, the story is your baby and you're understandably anxious about the whole process, but when your team says "consider this" you have to listen. I am glad that I learned to do just that, and I think that the novel is so much stronger than when I submitted it eighteen months ago. Hopefully, you'll help be the judge of that.
Sleeper Protocol releases in ebook formats on January 5, 2016 with print versions to follow.  You can find more information on my website www.kevinikenberry.com. Happy New Year, and I wish that 2016 be a great year for your writing!
About the Author: Kevin Ikenberry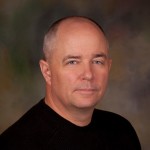 Kevin ikenberry's head has been in the clouds since he was old enough to read. Ask him and he'll tell you that he still wants to be an astronaut. Kevin has a diverse background in space science education and works with space every day.
Kevin's science fiction and horror short fiction has appeared internationally, most recently in the anthologies Extreme Planets and Pernicious Invaders. His debut novel, Sleeper Protocol, is due in January 2016 from Red Adept Publishing.
Kevin is a member of Fiction Foundry, Pikes Peak Writers, and is an alumna of the Superstars Writing Seminar.
He can be found online at www.kevinikenberry.com.