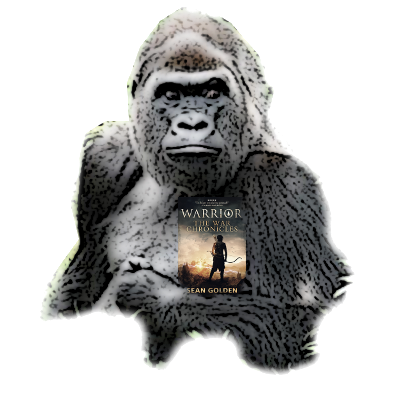 The tune here in June is all about unique or unusual ways to get your writing noticed by others. The term you hear frequently in seminars, online self-marketing videos, writing groups, and in interviews with successful authors is "guerrilla marketing."
No, that doesn't mean hiring Jane Goodall.
Does everyone still know who Jane Goodall is?
On second thought, hiring Jane Goodall as a guerrilla marketer might be a brilliant example of exactly what we're talking about. Hmmm…..
And, yes, I know Jane Goodall is a chimpanzee researcher, and chimpanzees aren't gorillas. Also gorillas aren't guerrillas.
One thing worth doing on this opening month post is talking about some things that you definitely shouldn't do in your attempts to get the word out. Things like:
Using social media to spam "buy my book!" messages to everyone on the planet.
Buying mailing lists and sending out "buy my book!" emails to random strangers.
Offering to swap reviews with other authors to get review counts up.
Paying for reviews (with a few exceptions, specifically Kirkus Reviews).
I'll relate one example that I very strongly considered doing when I self-published my first book, and probably should have. At the time I was also moving to a new state halfway across the continent, and looking for a house or a lot to build on. That meant a lot of travelling back and forth between Colorado and Arkansas on interstate highways filled with lots of other drivers.
To make the move as cheaply as possible, I purchased a 6′ x 10′ trailer and walled it in to make it weather-proof so I could move stuff in rain, snow or sunshine. Well, that meant I was practically driving a billboard, or two billboards, across the country. I wish now that I had printed huge posters and plastered them on my trailer with my book cover and some clever marketing slogans.
C'est la vie. Maybe I'll get another chance. But that's the sort of thing we'll be talking about this month.