A Guest Post by Joy Dawn Johnson
I work best in complete silence with no distractions.
Insert pacifier in crying infant
The slightest movement can distract me and completely erase the perfect sentence I had just formed in my head. A sentence that I swear will never come together quite the same again.
Fix lunch for toddler
Make a second pot of coffee
Now it's gone and my fingers stop. I tell myself, "Just keep writing." I've always loved this advice. I give the same advice to new writers but it's also the hardest thing to do when your time is not your own.
Take crying infant to bed and pray he takes a nap
Clean Cheerios up after toddler "made it rain"
I want to "keep writing." The last thing I want to do is stop working on something right when it's coming together.
Get coffee
Whether it's flowing or I'm constantly interrupted, writing reminds me of rowing.
Add forgotten creamer to coffee after burning tongue
When I was on the crew team in college, I led two boats. First, the one that won nearly every race we entered. Second, a boat of rookies that managed to tip over before our first race. The boat trapped me beneath the water and it took me over a minute free myself. I nearly drowned that day.
Reinsert pacifier into infant
Hope the mobile twirls long enough to put him to sleep
When I get my time to write. When all is quiet and I can actually hear my own thoughts and my characters start talking to me, it feels like that first boat. I'm in the zone. My fingers race and I feel alive.
But I almost never get this.
Restroom break for me and the dog
File down broken fingernail before there's nothing left of my digit but a nub
I'm constantly pulled in so many directions that I can't catch a good rhythm even with a short blog post. With every sentence—like every stroke of an oar in that second boat—I'm off balance and I feel like I'm about to go under again. So often, I feel like I'm drifting in the water, wanting to row, but I have no oars, no boat. I'm doing the whole treading water thing with no hope of getting to shore. I'm not going to die if I don't hit my word goal for the day but sometimes I get so frustrated that when the stars align just right and I actually get my perfect peace and silence, I'm so overwhelmed and exhausted that my fingers won't move. I want to write, am ready to write, but most days it feels that everything and everyone around me (yes, even my dog) has conspired to keep me from it (even though I know that's not the case).
Change diaper
Take toddler to bed
Part of my frustration comes from my situation and wanting to make it better. Growing up, the one thing I knew I would never be was a stay-at-home mom. For years, I was the primary breadwinner of my family. Then my first son was born, and due to circumstances, I left my incredibly stressful corporate job to take care of my kiddo and give a go at writing. Now with two children under the age of two, writing has become a bit of a challenge.
My plan for this blog was to come up with a list of things I have to do every day and talk about how I overcome them. Then I realized after having to stop on the very first line of this post that I really don't need to "come up" with anything. Instead, I added each task that made me have to stop writing. Some were more necessary than others.
Get new box of tissue from garage because I go through them like candy when I'm sick
View slideshow of "Robert Downey, Jr.'s Face on Pin-Up Girls' Bodies"
Spend an indeterminate amount of time scrubbing my eyeballs
The balancing act: time vs. money vs. kiddos vs. my sanity.
I knew when I left my corporate job that my family would face major financial stressors. Being at home for my children has been a blessing but as you can see, it makes it nearly impossible to write.
During Superstars this year, I made the decision to find my writing time because if I never got it, I'd be forced to do the one thing I didn't want to ever do again: go back to a cubical. For my family, it comes down to the balance of to two things: time and money. My husband and I talked about putting the kiddos in daycare a couple days a week but that would cost far more than we could afford.
I knew what I needed to do to make it happen. I started keeping my eye out for creative writing opportunities. A few weeks later, one of my Facebook writer friends (whom I will be forever grateful to) posted that her best client was looking for more ghostwriters. Even though it was for a genre and category I'd never even considered before…I went for it (because I don't ever say "no" to something I know I can do). The author loved my samples and I just signed the contract. I worked things out with my husband to hire a babysitter a few times a week. I'll get my writing in and still have way more time with the kiddos than I would working full-time. I'm not going to make what I did in the corporate world, but if everything pans out, I'll be able to work on my own novels while making enough to not ever have to go back to a cubical again.
I'm always on the lookout for new opportunities and sometimes they show up when you least expect it. Earlier this week I was asked to start instructing strength training and kickboxing at my gym. Get paid to workout? Done!
Watch live webinar on submitting for freelance jobs
I'm still figuring out what works for me. Like a good plot twist, I didn't go for the easiest solution but I've found my boat and oars and I'm setting off down the river. It might take time to find my zone but I'll make it happen.
What keeps you from finding your "zone"?
What can you do to find time in your day to make it happen?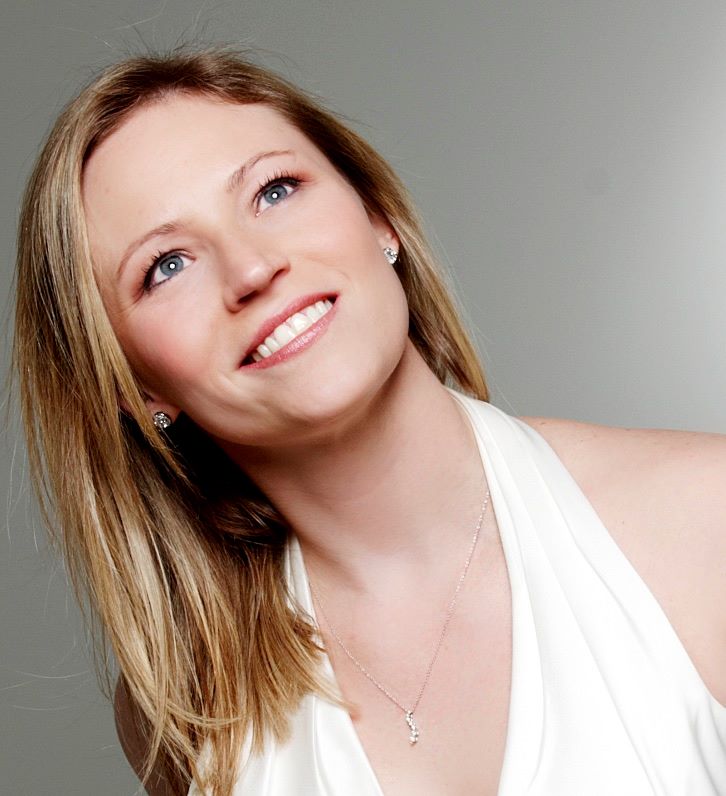 Joy Dawn Johnson:
Shortly after receiving her BFA and MBA, Joy Dawn Johnson worked as a project manager for more than ten years, including a stint in Baghdad, Iraq, as a government contractor. She is a member of the Society of Children's Book Writers and Illustrators and was the 2015 recipient of the Superstars Writing scholarship. Joy typically writes middle grade and young adult Sci-fi and fantasy and now ghostwrites for a USA Today bestselling author. She will begin to query agents later this year with her current work in progress, Smooth.
Read the first chapters of Smooth: JoyDawnJohnson
Website: joydawnjohnson.com
Twitter: JoyDawnJohnson
Follow and chat with Joy live on Twitch: Joylovin.