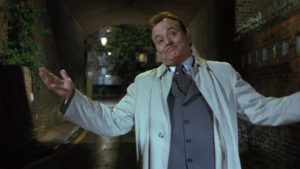 "The greatest lesson in life is to know that even fools are right sometimes."
~ Winston S. Churchill
The Fool, often known as The Jester, is a well-known and very useful trope in both TV, theater, and novels. Sometimes in our work, the tomfoolery is subtle, or devious, or creepy. With The Fool, it's in your face.
In TV, the fool can come in various shapes and sizes. Often they really are clueless, but blessed with abundant luck and usually a cheery outlook. The ridiculous, almost accidental ways they escape bad things is always great for a laugh. They're excellent for comic relief in an otherwise tense situation.
A great example is the movie, The Man Who Knew Too Little. Bill Murray gives a stellar performance as Wallace Richie, a bumbling incompetent who is mistaken as a spy and ends up stopping an international assassionation plot without understanding anything that's going on. Simply brilliant.
Other times, perhaps they're more the Profound Fool, an idiot who still offers spot-on advice and remarkable insights that no one else seems capable of figuring out, despite their genius or heroic attributes. And it's often because the fool is so simple that they can see the truth about problems, which everyone else is complicating unnecessarily.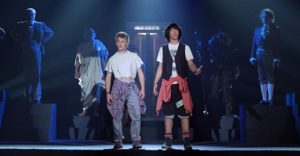 Think Bill & Ted's Excellent Adventure. This classic time travel sci-fi movie follows the high-school slackers Bill S. Preston and Ted Theodore Logan, who have delusions of greatness with absolutel nothing to back up their claims. They're failing school, and can't even play the instruments, even though they want to start a band. Even as they embark on their excellent time-traveling adventure, they really don't seem to get it for a while.
For example, when the Evil Duke at the castle where they fall for the princesses decides to kill them by torture and orders, "Put them in the Iron Maiden."
Instead of shuddering with their impending doom, they think he's talking about the rock band.
But of course by the end of their awesome adventure they meet cool historical figures, ace their history presentation, and set everything right with the universe with their momentary flashes of insight, and their determination to "Be excellent to each other, and Party on."
Then there's the Fool of Shakespeare's time. That kind of Fool can say anything to anyone, and they usually do. In otherwise strictly-managed social heirarchy, the fool grants a way for truth to be shared, to poke fun at pompous or foolish or disturbing tendencies or justifications.
"That, of course, is the great secret of the successful fool – that he is no fool at all."
~Isaac Asimov, Guide to Shakespeare.
Shakespeare was famous for using 'the fool', and took the trope to whole new levels. They were usually ignorant or poor, low class commoners, who used their wits to tear down or humiliate or make fun of their betters. They could be used to poke fun at moral issues or the lies or justifications that nobility tried to use.
A fool thinks himself to be wise, but a wise man knows himself to be a fool.
~William Shakespeare
Better a witty fool than a foolish wit.
~Feste, Twelfth Night, I.5.328
If men could be contented to be what they are, there were no fear in marriage.
~Clown, All's Well That Ends Well, I.3.372
Winning will put any man into courage.
~Cloten, Cymbeline, II.3.983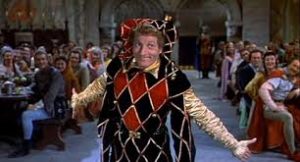 One final type of fool I'll mention are the Jesters. In the middle ages, these were entertainers of nobility. Singers, dancers, storytellers, satirists, and comedians. They perfected the art of being clever fools, and a wonderful example is the movie The Court Jester.
Hawkins, the main character in the classic movie, The Court Jester. Danny Kaye did an amazing job playing Hubert Hawkins, who has to go undercover as Giacomo, King of Jesters and Jester to the King. The entire move revolves around his antics and the intrigue and plots he gets caught up in more by accident than any design. If you haven't watched the movie, do it now. You'll thank me later.
So when designing your stories, don't forget to consider including a Fool. It might turn out to be an extremely wise decision.
About the Author: Frank Morin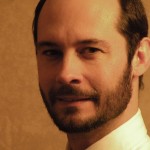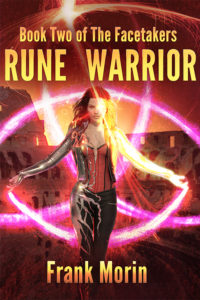 Frank Morin loves good stories in every form.  When not writing or trying to keep up with his active family, he's often found hiking, camping, Scuba diving, or enjoying other outdoor activities.  For updates on upcoming releases of his popular Petralist YA fantasy novels, or his fast-paced Facetakers Urban Fantasy/Historical thrillers, check his website:  www.frankmorin.org