Years ago, I started Garth Nix's Keys to the Kingdom series. The first book, Mister Monday, was so great. Intriguing, strange, fun and imaginative. It set up so many mysteries that I could hardly wait for book two to come out. Then book three…
But after that my attention waned. The plot become convoluted. I struggled with the fact that each book posed more questions, but did not answer them. By book five, I didn't bother to read it until a friend had reminded me that it was out. In the end I finished the series. Monday through Sunday. Seven books. The first two or three had captured my imagination. The rest tried to soar, but didn't get far.
By the time I got to the last book, I remember distinctly giving the great big reveal—the thing we'd been waiting for since Arthur had been dragged into this whole mess by Mister Monday—a  slow blink.
Really? That's it? All this trouble, and ruining this kid's life, for…that?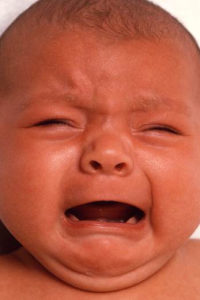 Now I'm not here to diss on Garth Nix, because he's pretty much brilliant. What I'm here to address, is the difficulty in keeping a series going. A multi-book character journey is not as easy to write as one might think. Because your characters need to grow and learn each book, but they still can't be perfect. They still can't quite get over it, because if they do, then there's nowhere for them to go at the end.
How many of us were slightly disappointed by Harry Potter and the Deathly Hallows? Either because the Hallows seemingly came out of nowhere, or because the big reveal didn't shock us? Again, I'm not putting J.K. Rowling down. She's amazing, and somehow kept her sanity while writing seven books of one of the most successful series of all times.
Think about it. How many times have you been let down by a series finale? Either on Netflix, in a book series or a last movie?
I used to wonder why that was, but now I have a few ides.
I started my Jagged Scars series four years ago. I was vaguely familiar with this problem, so I combed through the internet to find answers. One woman had a brief synopsis of each Harry Potter book and Harry's character arc in it. This was most helpful, and I used it as a guide to outline Wendy's journey through Jagged Scars.
Here's what I came up with:
Fractured Memories: After a bitter betrayal, Wendy learns to trust others again.
Severed Ties: Wendy learns to trust herself.
Shattered Dreams: Wendy finds love, and feels worthy of it.
Crippled Hope: Wendy has to face the fact that not everyone wants to fight their way through life, and that that's okay.
Broken Worlds…
Well, I had a plan for book 5, the final book in the series. I thought it was brilliant, but as I started writing the book, it felt forced. The journey I thought I wanted to take Wendy on turned out to be someone else's journey, and I literally spent nine months writing the book four times—each time finding at the end that it lacked.
People around me accused me of needing the perfect story, and that it was probably fine. After round four, I sent it to my beta readers…and as I had suspected, they hated it. Every conflict I had tried to shove in felt forced, even to them.
So I started again. Only this time I decided that the book was a finale, and I didn't need a big character arc for Wendy. I'd write the dang book and then see where it took me. Which I did. And as I did, I realized that I'd let Wendy grow too much in the other books. She's gotten over her fear of the Skinnies, and of the monster inside her head telling her to be horrible. She can think about her dad again and she loves people—something she couldn't do at the beginning. She's even started to understand others when they're not like her.
I'm still not quite finished with the book, but I think I understand how to fix it. However, the next time I start a series, the first thing I'm going to decide is what the main character's overall arc is going to be. Once I figure that out, I'm going to make sure I have a really good, but hard, place for the character to go in the last book.
Because the reason we read books or watch TV is to see people overcome, and the stories that stick with me are those in which the character overcomes themselves, in addition to the big bad. The moment when the character chooses teamwork over winning the big game. The moment when he/she chooses family instead of fame, or the moment when they let go of their hate, and learn to love.