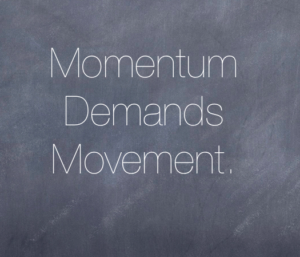 Writing is an act of creation.
Building a poem, a short story, or a novel is a project that requires continuing effort for sometimes months or years.
Completing that project is not easy. I've seen statistics that suggest maybe 1% of all the writers who begin a novel ever actually complete one. For those of us who do, one important component of success is building momentum.
For me, as a story begins to grow and develop into a fully-formed adventure, I get more and more excited to see it finished. I love the brainstorming process and the intense bursts of writing as I pour words on the page and create the first draft. I've even grown to enjoy the opportunity to revise and edit and polish that initial draft into a finely-tuned, well-crafted piece of art that will draw readers into my world and plunge them into amazing adventures.
The process is not easy, but the daily effort builds momentum to keep going.  Some days are admittedly easier than others, and like everyone else, I have had to develop ways to help keep motivated and to keep generating momentum. Several ideas have been mentioned by other fictorians already this month, so be sure to check out their excellent posts.
I also like to use deadlines.
A deadline is a tangible line in the sand, a goal to help focus my energy over short periods of time. Even when they're self-imposed, deadlines create a sense of purpose and the threat of consequences if I don't succeed. Setting a deadline helps me avoid falling into the trap of thinking I can take as long as I like on the next novel.
I can't. I have a deadline.
Sometimes I set very aggressive deadlines, and even if I know I can't possibly accomplish them, they still help motivate me to try. When I first started releasing books in 2015, I set the goal of eight books in eight months. That's a super-aggressive goal that turned out to be physically impossible, but it helped me work extremely hard to get my indie-publishing process off the ground and dive in and do it, rather than hesitating and wasting time with unproductive doubts.
A great deadline is scheduling time with an editor. I use the amazing Joshua Essoe to edit most of my novels. He's booked out over a year, so I have to schedule my time with him far in advance, which requires planning my work and knowing my pace. Let's just say I'm still working on perfecting that bit, especially since most of my novels end up running long.
I was due to deliver a manuscript to Joshua in July, but I had gotten bogged down editing another novel. Six weeks before the deadline to deliver the draft to Joshua, I had to set aside that other project and get to work. I had waited perhaps too long. The goal was 160,000 word first draft.
I got it done. Mostly. I delivered about 130,000 words to Joshua, and wrote the final 50,000 words of that epic story over the three weeks that he spent editing the first part.
Do I recommend doing a first draft that way? Sure – as long as that draft's not due immediately to the editor. Writing a first draft that fast was an amazing, if exhausting process, but I should have started sooner so I could do some initial polishing and revising before submitting it. I could have better used Joshua's time that way.
Lesson learned.
But that extremely tight deadline was undeniably effective at getting me to write, and to find ways to write faster than ever. That's 180,000 words in about two months – probably the fastest I've produced such a long work. I am already setting new deadlines for revising and editing, because I'm planning to release the novel in Q4 of this year.
I recognize that not everyone likes to work under tight deadlines, and that the added stress of having aggressive deadlines can be counter-productive, but don't ignore deadlines. If you don't set a goal, you limit your ability to move forward and get things done. I recommend everyone use some kind of deadline. Without them, there's no accountability, and far less sense of purpose to drive a project forward.
About the Author: Frank Morin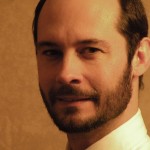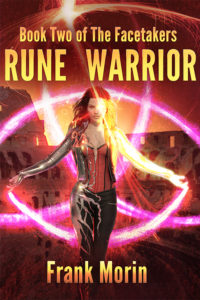 Frank Morin loves good stories in every form.  When not writing or trying to keep up with his active family, he's often found hiking, camping, Scuba diving, or enjoying other outdoor activities.  For updates on upcoming releases of his popular Petralist YA fantasy novels, or his fast-paced Facetakers Urban Fantasy/Historical thrillers, check his website:  www.frankmorin.org