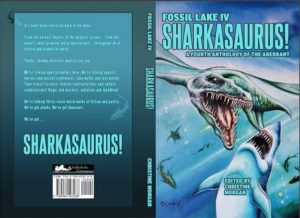 Yesterday I wrote about my first opportunity to write a comic script.  I talked about the differences between writing a short story and writing a script for a comic book.
There are some very talented folks (i.e. Nick Roche – Sins of the Wreckers; Hiromu Arakawa – Fullmetal Alchemist; Naoko Takeuchi – Sailor Moon) who can write plot/dialogue and also draw the art to go with it.  I know my art skills aren't equal to my writing skills.  So I was paired up with a talented artist who would draw the fan comic I wrote.
There are different ways to write comic scripts.  Sometimes the writer describes the entire story in a few paragraphs, leaving it to the artist to break it up into panels, and then going back later to fill in dialogue on the relevant panels.  On the other extreme, the writer can describe each panel in minute detail, but that gives the artist far less room to contribute creatively.
I wanted to make sure the finished product would tell the story I had in mind, but I also didn't want to reduce the artist to a servant who could only draw what I described.  In writing my script , I tried to find a middle ground.
I described an idea (or a few possible ideas) for each panel, and I mentioned if there was some crucial item or action that had to be drawn in order for the story to make sense.  Beyond that, I gave my artist freedom to choose what they wanted to draw and how they wanted to draw it.  As a fan project, it was intended to be fun for both of us.  To me that meant giving the artist some room to interpret the scenes and contribute to the storytelling by imagining the characters' expressions, gestures and locations.
Writing a comic script challenged me as a writer.  I couldn't rely on the luxury of multiple paragraphs of internal dialogue to explain how my characters came to their decisions and what they truly felt.  I had to communicate their thoughts and feelings through gesture, expression and (limited) spoken dialogue.  I had to up my game of description and dialogue.  And I had to do it with a very, very limited number of words.
And I had to do it in collaboration with someone else–an artist with their own interpretation of the characters, the dialogue and the story.
The actual script wasn't that long, yet the time it took me to write was easily the time I devote to a short story five times the length.
I'd love to get the opportunity to write more comics scripts in the future.  I learned a lot from my first.  I want to improve my balance between action and dialogue.  I would love to see if I could tell a story with no narration boxes whatsoever.
Comics scripts aren't just short stories with pictures.  They're a whole new means of storytelling.
About Mary: 
Mary Pletsch is a glider pilot, toy collector and graduate of the University of Huron College, the Royal Military College of Canada and Dalhousie University. She is the author of several previously published short stories in a variety of genres, including science fiction, steampunk, fantasy and horror. She currently lives in New Brunswick with Dylan Blacquiere and their four cats.