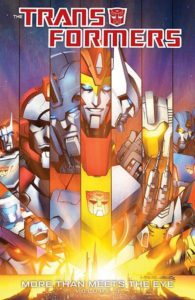 When a new movie comes out, or a new toyline releases, or a new TV show takes off, it's common to see plenty of licensed merchandise on store shelves, hoping to cash in on the "hot property" of the day.
Most of us have probably encountered "hack" novelizations of movies, toy tie-in kids' books, direct to video sequels….and sometimes feature films themselves which count on popular characters with established fanbases to put butts in movie seats, even if the movie itself is awful.
A major piece of advice I got at Superstars Writing Seminars was never to turn in a "hack" job on anything.  If you're hired to write purple unicorns, no matter how stupid you think purple unicorns are, you turn in the best purple unicorn story you can.
Your name as an author–the foundation of your writing career–needs to be tied to quality work.  Don't get a reputation as a "hack."  Get a reputation of turning in a great story, even if it's about a concept that you (or other people) might think is silly.
You might be surprised where it leads.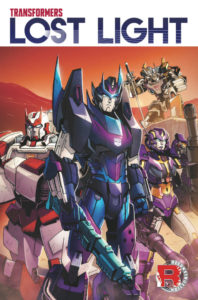 James Roberts, the writer of Transformers:  Lost Light and its prequel series, Transformers:  More than Meets the Eye, has won (well deserved) awards for his fascinating, multilayered, inclusive, comic-and-tragic sci-fi storytelling.  It's everything the feature films aren't.
My Little Pony:  Friendship is Magic is beginning its eighth season soon.  Along with great all-ages comics, a feature film and a spinoff series, MLP: FIM has expanded the My Little Pony brand to all manner of fans who'd never have thought twice about ponies when the show first started.
The Marvel Cinematic Universe has built an empire on one-time "B-list" characters whose rights no film studio wanted.   (Black Panther is magnificent.)
None of those success stories would have happened if the creators involved had turned out the minimum effort, taken their paycheques, and gone home.
Make the most of your opportunity.  Respect the franchise you're writing for.  And build the kind of reputation you want.
About Mary:
Mary Pletsch is a glider pilot, toy collector and graduate of the University of Huron College, the Royal Military College of Canada and Dalhousie University. She is the author of several previously published short stories in a variety of genres, including science fiction, steampunk, fantasy and horror. She currently lives in New Brunswick with Dylan Blacquiere and their four cats.