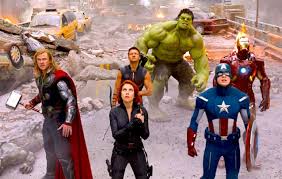 One of the coolest things about a series is also one of the biggest challenges for the author: managing a large cast of characters.
One film that I think managed a large cast of characters well is the original Avengers movie. There are a lot of strong characters, and somehow they all got good screen time and some memorable lines. Part of me wonders how successful the upcoming Infinity War movie will manage the balance, now that the cast of heroes has grown so much.
As authors, the challenge of balancing our cast of characters can be even harder because it takes longer to develop characters in book form than in a movie. Precious words must be dedicated to the effort. Luckily, there are many options available to us.
Depending on the story and choices the author makes, the entire series may be told exclusively from the main POV character. For example, I can't remember any scenes in Harry Potter not from his perspective.
Other series are told from multiple viewpoints, or even from an omniscient point of view. The popular Rangers Apprentice series has such an omniscient POV, with the focus flowing constantly between characters. Then there's the Warded Man series from Peter V. Brett, in which each book has a different main POV character.
Each approach has pros and cons, which the author needs to understand to make sure they're leveraging their story for best effect. Some of the advantages of using multiple POVs include:
Deeply exploring different aspects of a central theme from different points of view.
Leveraging multiple, different story threads and weaving them together into a more complex plot.
Exploring multiple socio-economic aspects of society that would be impossible to do with a single POV.
When done well, stories with multiple POVs enjoy a depth and complexity that is hard to rival. Unfortunately, handling multiple POVs is hard to do. Some of the disadvantages include:
For every major POV character, you need to spend time developing their voice, their plot, their character arc far more than other supporting characters. You'll likely need to add at least 10,000 words to the length of your novel for each major POV character you decide to use.
Weaving multiple compelling plotlines is hard to do. If you start your story with a teen-age boy with a snarky, rebellious voice and attitude, your readers will grow attached to him. If you then try to weave that story with a middle-aged, reserved woman trying to protect the status quo, will your readers lose interest or grow confused?
Those emotional connections you're building with your readers are fragile, and the more opportunities you give readers to break away from your story or lose interest, the more of them you're likely to lose.
Can you bring all of the various plotlines to a satisfying conclusion through the final climax? Will readers who feel most connected to each of the POV threads all feel like their favorite character was given enough screen time?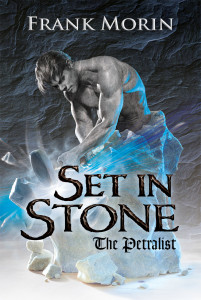 It can be a daunting challenge but it's doable, and the payoff can be amazing. I love big, epic stories, and I write multiple POVs. I personally find it's useful to focus the majority of the story on the main character, and develop alternate POV threads with caution.
In my Petralist YA fantasy series, Connor is definitely the main character, but I decided early on to make three other characters POV characters too. Each of them needs to get enough focus to develop their stories and satisfy the fans who love them the most.
The temptation to keep adding more POV characters can be insidious. As a reader, I hate it when big series I love get bloated with too many side stories that interrupt the flow of the main narrative.
So imagine how embarrassed I was when my editor pointed out in my first draft of my latest novel that I havd over eight POV characters. Oops. Although each POV shift had seemed reasonable during the writing process,  the benefits of those additional POV characters did not outweigh the cost to the story. So I went back and re-wrote those chapters, restricting the number of POV characters. It made the story flow better and carry a more powerful emotional weight.
So decide carefully what story you're going to tell, and make conscious, deliberate decisions about how you're going to craft your story. Will it be first person, or third? Omniscient narrator, or maybe deep penetration into one or more main POV characters. Study authors who handle similar stories well and analyze what they did.
In the end, you have to decide. If you've got solid reasons for your choices, your story will be stronger for it, and your readers will appreciate it.
About the Author: Frank Morin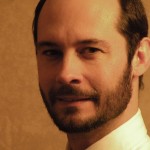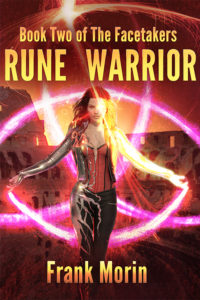 Frank Morin loves good stories in every form.  When not writing or trying to keep up with his active family, he's often found hiking, camping, Scuba diving, or enjoying other outdoor activities.  For updates on upcoming releases of his popular Petralist YA fantasy novels, or his fast-paced Facetakers Contemporary Fantasy/Historical thrillers, check his website:  www.frankmorin.org