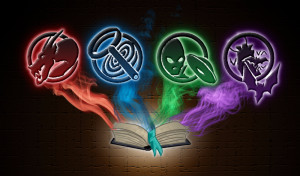 For me, writing comes naturally. Writing well takes work.
I decided this year was the year to take a step back and evaluate how well I write. Although reading is a great way to learn about writing, an online class is definitely a more effective way to strengthen your skills.
Time was a consideration for me when deciding to take on "one more thing." I tend to lead a busy life. I work two jobs as a teacher: one at high school, the other is at college. I am currently enrolled in courses for an additional add-on to my certification. I am going back to school again for yet another degree in January (I already have four). Taking on a writing class was definitely something to really think about since I knew I needed to do it now rather than later.
Honestly, I didn't take a lot of time. I wanted, no – more like craved – to learn more and become a better writer. Ok. Ready, set, go! I jumped.
I signed up for a few classes with various instructors. All were good classes. I have to say that David Farland's classes and online lectures were the strongest ones I have taken to date. Listening to his sage advice and techniques had me taking copious notes and reviewing previous things I have written. It has also given me a stronger foundation for future works.
Dave is patient man. Any question I emailed him he has graciously been kind and helpful. No question is "stupid." The feedback I received from the assignments had corrections and suggestions. Some lessons have more corrections than others, which is ok. I wanted to learn. If I knew it all, I wouldn't have signed up.
One of the assignments had me build a world. An actual world.  With land and water. With habitable areas. With people and animal potential.
I had to read the assignment again. I was terrified. *deep breath* Ok. I can do this.
I watched the videos a couple of times. I took notes. Then, I started plotting and planning.
I figured the best way was to start large and work my way in. I made a world, then focused in on the major areas. From there, I created cities that were important to the story.
At first, I was stressed. I wanted it to be great. With Dave's advice, I did it over a few weeks, one step at a time. As my fictional world developed, so did my creative world. The more I added, the more it became real to me. I have even, with the help of my chemistry friend, developed the crystal that is a major prop in the story.
I submitted the assignment. And waited.
My results came back. Dave made comments on everything I had submitted. Although I still have all of the comments, the one that still sticks out for me was, "This is something doable."
My face hurt from smiling. I did it. I was proud of myself.
Dave has truly inspired me.  I have never created anything this complex. World building is new to me, and I now realize how much work goes into it. There is as much, if not more, work as actually writing the story. I find I keep going back and adding more, creating more detail for myself so as I create the story, that information will filter through. I want to transport the reader to a new world and experience a new adventure.
Yes, I am published. My paranormal mystery, Strength of Spirit, won an award in 2014. I have had short stories, journal articles, and poetry published. I have been published academically, too.
I am a seeker of words, a bibliophile by choice. However, I pray I never become so complacent with my work that I don't desire to learn more.
About the Author: Amanda Faith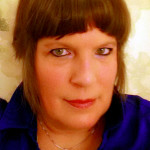 Award-winning author Amanda Faith may have been raised in Dayton, but her heart and home is in the South. With a lifelong love of teaching and writing, she had plenty of encouragement from teachers and friends along the way. Loving a good puzzle has always been a fascination, and writing gives her the outlet to put all the pieces together.
Being adventurous and loving to try new things, it wasn't long before her characters found themselves in unusual situations. She loves to put people from two different worlds into new situations and to see how they interact, taking them on journeys they would never have normally experienced.
Teaching high school English by day, college English by night, writing, and doing paranormal investigations doesn't slow her down from having a great time with a plethora of hobbies. Her published credits include short stories, poetry, several journal articles, her doctoral dissertation, and her award-winning book Strength of Spirit. She is a staff writer for The Daily Dragon at Dragon Con and an intern for Kevin J. Anderson and Rebecca Moesta at WordFire Press. She has a Bachelor of Arts in English, a Masters in Education-English, and a Doctorate in Education-Teacher Leadership. Check out her website at www.amandafaith.net.